Staying at the Hotel Solemare in Bonifacio was a wonderful experience. We really enjoyed our stay here!
Its main asset? The superb view of the marina and citadel, offering a truly immersive view of this mythical Corsican city.
In this article, we present our experience at the Hotel Solemare, sharing our impressions and including plenty of photos so you can make up your own mind.
This review is completely independent, we stayed anonymously and paid our bill in full.
Why stay at the Solemare Hotel (Bonifacio)?
Of all the hotels that caught our eye in South Corsica, we chose the Hotel Solemare for its..:
Ideal location for visiting Bonifacio: Situated in the heart of Bonifacio, the Hotel Solemare offers a privileged location, just a stone's throw from the town's main attractions, restaurants and stores.
View of the marina and citadel from room and pool: The hotel's rooms offer breathtaking views of the marina and Bonifacio's majestic citadel. You can also enjoy the view from the hotel swimming pool.
Free parking: Hotel Solemare has free parking for guests, which is a considerable advantage in a city where parking can be hard to find. So you can explore Bonifacio at your leisure.
For us, the Hotel Solemare is without doubtone of the best establishments in Bonifacio, Corsica.
---
See more photos of Hotel Solemare in Bonifacio
---
Is the Hotel Solemare in Bonifacio worth it? Our review
Staying at the Hotel Solemare is well worth it, especially if you're looking for a quiet hotel ideally located for exploring the beautiful town of Bonifacio.
Spacious rooms with private terraces offer stunning views of the Marina and Citadel of this famous Corsican town. Ideal for soaking up the city's atmosphere.
For us, it's undeniably one of the best hotels in Bonifacio, Corsica.
FOR QUALITY ADVICE

QUALITY
Support us
Do you appreciate all the free content you find on our blog?
Our independence, the only guarantee of qualitytips, is partly based on your generosity!
We offer you to give us a coffee (or several) in the hope of sharing it with you one day in person!
Decoration and atmosphere
The decoration and ambience of the Hotel Solemare in Bonifacio deserve a special mention. With a mix ofMediterranean and contemporary influences and a hint of originality, this hotel offers a unique and warm atmosphere.
As soon as you step inside, you're immediately struck by the refined details that characterize its ambience. Light oak parquet creates a warm base, while antique marble adds a touch of sophistication. A subtle contrast of white runs through the walls and furniture, bringing brightness and freshness to the entire space. Designer curtains and fabrics add an extra touch of elegance, completing the decor with taste and style.
BEST THINGS TO DO

IN

Southern Corsica
---
Discover our articles on the region:
---
Discover our articles on Bonifacio:
---
Discover our articles on Porto-Vecchio
Reception
The front desk staff were very helpful and available, providing invaluable advice to make our stay even more enjoyable. They were extremely helpful, informing us, for example, that a restaurant we had planned to visit offered a shuttle service, which proved extremely practical.
The room
Our room at the Hotel Solemare in Bonifacio was really nice. With its contemporary decor and attention to detail, it offered a warm and welcoming atmosphere.
---
See availability and prices of accommodation at Hotel Solemare in Bonifacio
---
As soon as we entered the room, we were seduced by its spacious layout and refined decor. The varied textures used in the room added a pleasant tactile dimension, creating a harmonious ambience. One thing we particularly liked was the use of gold in our room, which blended elegantly with the other colors in the room. The shimmering wallpaper added a touch of elegance and sophistication.
In terms of facilities, we found a kettle in the room, allowing us to prepare hot drinks at our convenience. What's more, an alarm clock was also provided, which is becoming a rarity in these days of cell phones! Fun!
Overall, our room at the Hotel Solemare was a haven of peace, with contemporary decor and thoughtful amenities. It was a space where we felt comfortable and where we could relax after a day of discovering Bonifacio.
---
View availability at Hotel le Solemare Bonifacio
---
The view from the room
The view from our room at the Hotel Solemare in Bonifacio was simply breathtaking. There's no denying that the hotel's greatest asset is its breathtaking views.
We were lucky enough to have two spacious terraces with panoramic views of Bonifacio's marina. In the corner, we could also admire the majestic citadel of Bonifacio. These large balconies were furnished with two beautiful chairs where we could sit and enjoy the magnificent view to our heart's content.
It was a real pleasure to relax in our room while admiring the picturesque landscape of Bonifacio, day and night!
The bathroom
The bathroom in our room at the Hotel Solemare was really nice. A unique experience was to be able to take our bath while having a breathtaking view of the marina!
Quality hygiene products from Grown Alchemist were available, as well as slippers.
The bathtub in our room was spacious, allowing us to relax fully. What's more, the built-in shower provided good water pressure, which is great for recovering from the Corsican heat.
It may seem like a detail to you, but the toilets are separate…
USE OUR GUIDE TO PLAN A

DREAM TRIP

TO

Corsica

All the information you need for your trip:
7 maps that make planning easier
130+ pre-selected locations
Practical advice
+ 220 photos to help you choose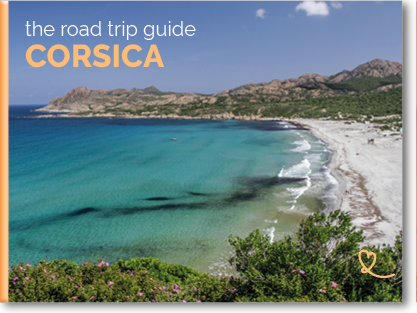 The breakfast
Breakfast at the Hotel Solemare in Bonifacio is very pleasant, served on the terrace overlooking the Marina. The buffet offers a variety of choices to suit all tastes.
You can savor regional products that highlight the authentic flavors of Corsica (including Charles Antona jams to die for…). But we particularly enjoyed the pies and cakes, prepared by the hotel's night watchman, adding a family touch to our morning meal.
We also enjoyed fresh-cut fruit, pastries, applesauce and Corsican jams to satisfy our sweet tooth. On the salty side, we had the choice between different cereal breads, olives or plain, cold cuts, cheese and eggs prepared on demand in an atmosphere, once again,"like at home".
Finally, you could choose between a full buffet or a simpler continental breakfast served by the plate!
Equipment and common areas
The Hotel Solemare boasts a superb heated swimming pool with a breathtaking view of Bonifacio's citadel. An ideal place to write up your notes on the hotel after a long day spent wandering around Bonifacio, don't you think?
The hotel offers wifi access , but the quality varied during our stay, but that may just be an effect of the "bad family vibes".
In addition to these facilities, the hotel offers other services such as a 24-hour reception and a concierge service to help guests with their needs and requests.
The restoration
Offering drinks, cocktails or light snacks, the hotel bar can be a convenient and pleasant option for guests wishing to eat in.
The atmosphere is particularly pleasant, with a terrace overlooking the marina. It offers regional drinks, beers, cocktails and light snacks.
Practical information about the Hotel Solemare in Bonifacio
Type
The Hotel Solemare is a 3-star establishment. The view of the Marina and the location in the heart of Bonifacio fully justify the price.
---
---
Where is the Hotel Solemare?
The hotel is located at Nouvelle Marine in the town of Bonifacio (20169) in Corsica.
From Porto-Vecchio: About 30 minutes by car.
From Ajaccio: Approximately 2 hours and 15 minutes by car.
From Calvi: Approximately 3 hours and 30 minutes by car.
From Bastia: Approximately 2 hours and 30 minutes by car.
From Corte: Approximately 2 hours and 10 minutes by car.
These times may vary according to traffic conditions.
How to get there
The easiest way to get to Bonifacio is by car, but you can also opt to drive:
for the ferry, even though the ferry terminal is only a 15-minute walk from the hotel, it's easier to get to Propriano or Porto-Vecchio. To find out more about ferry connections, visit our article with all our tips for booking your ferry.
for the plane. The nearest airport is Figari-Sud Corse, about 20 minutes' drive from the hotel. We recommend renting a car at the airport or taking a cab to the hotel.
OUR TIPS FOR
RENTING A CAR

IN

Corsica
Compare prices on our preferred platform: DiscoverCars – one of the best rated sites.
Choose a car that is powerful enough (the roads are steep) but compact (some passages are narrow).
Think of thecomplete insurance (some roads are tortuous and narrow).
There is a lot of demand, book it early.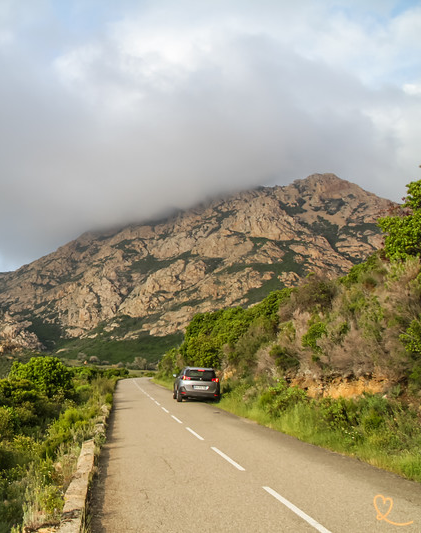 Parking
The hotel has a dedicated parking lot for its guests, and the good news is that it's free. What's more, for customers with electric vehicles, electric charging stations are available in the parking lot.
It's worth noting that the Hotel Solemare's parking lot is modest in size, but is right next to the hotel, making it easy to access and handle your luggage. If you're lucky enough to find a space there, you'll be able to park for free near the marina, which is a real privilege as parking spaces are so scarce nearby.
For people with reduced mobility
The Hotel Solemare in Bonifacio offers a certain degree of PRM accessibility. An elevator facilitates movement within the facility, making the various floors accessible to people with reduced mobility.
What's more, 2 of the hotel's rooms are specially designed to accommodate people with reduced mobility (PRM). Unfortunately, there is no PRM access to the hotel swimming pool.
As always, we advise you to check specific details directly with the establishment before booking.
Is the Solemare hotel in Bonifacio family-friendly?
The Hotel Solemare in Bonifacio offers triple and quadruple rooms, ideal for families.