We stayed at the Hotel Bartaccia in Propriano and were pleasantly surprised.
The hotel's main asset is the feeling of space it provides, thanks to its location in a beautiful park that blends the finest Mediterranean essences.
In this article, you'll find a detailed description of our stay at the Hotel Bartaccia, plus plenty of photos to give you an idea.
This review is completely independent, we stayed anonymously and paid our bill in full.
Why stay at Hotel Bartaccia
Hotel Bartaccia is an ideal place to spend a quiet stay, one of the best hotels in Propriano. Here are the 3 main assets of this hotel:
Sea view: enjoy a breathtaking sea view from your room and watch the sunset from the balcony.
Large park with a feeling of space: discover a large park with fruit trees, flowers and paths that will give you a feeling of space and freedom.
On-site restaurant: enjoy Mediterranean-style cuisine by the hotel's main swimming pool.
---
See more pictures of Hotel Bartaccia
---
USE OUR GUIDE TO PLAN A

DREAM TRIP

TO

Corsica

All the information you need for your trip:
7 maps that make planning easier
130+ pre-selected locations
Practical advice
+ 220 photos to help you choose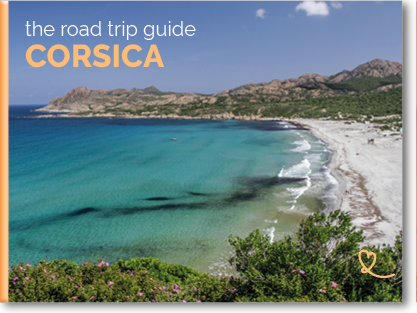 Is Hotel Bartaccia worth it? Our review
If you've decided to spend a family vacation in Propriano, Hotel Bartaccia is a good option.
Set in a wooded, enclosed park, you can enjoy a peaceful view of the Gulf of Valinco, or take a refreshing dip in one of the hotel's 2 pools.
The hotel offers a rare diversity of accommodation solutions, from single rooms to 14-person city apartments, to suit almost any configuration…
Decoration and atmosphere
Made up of small buildings scattered around the park, Hotel Bartaccia is somewhere between a vacation club, a tourist residence and a classic hotel.
This is reflected in the decor, which is fairly standard but of high quality.
The restaurant's menu is clearly geared towards sharing, and suits the poolside setting very well.
The room
Our room was simple and classic, with a little touch of decoration in the form of a bayadère motif that woke up the room a little.
The room at the Hotel Bartaccia in Propriano offers a very pleasant and relaxing view. From the terrace, complete with outdoor furniture, you can admire the gently undulating park that stretches out before you, before giving way to the sea and the Gulf of Valinco. Myrtles, lentisks, pines and olive trees…
---
View Hotel Bartaccia availability
---
FOR QUALITY ADVICE

QUALITY
Support us
Do you appreciate all the free content you find on our blog?
Our independence, the only guarantee of qualitytips, is partly based on your generosity!
We offer you to give us a coffee (or several) in the hope of sharing it with you one day in person!
The bathroom
The bathroom was equipped with a pleasant walk-in shower.
The hotel provides soaps and creams from the famous Fragonard perfume brand, bearing the hotel's name.
The breakfast
Propriano's Hotel Bartaccia offers a varied buffet breakfast .
Enjoy homemade products such as chestnut cake and lemon cake.
The choice of products on offer, both sweet (croissants, pains au chocolat, brioche, 3 types of bread, chia seed pudding and pancakes) and savoury (eggs, goat's and sheep's cheese, cold meats (Coppa and Lonzu)) was decent.
Equipment and common areas
Hotel Bartaccia has 2 heated outdoor pools, one for adults only and one open to all, as well as whirlpools. The idea is to meet the need for calm on the one hand, and the enthusiasm of youth on the other!
It's up to you to choose your side…
OUTDOOR ACTIVITIES

EN
South Corsica
The restoration
The hotel has a cocktail baropen from 11 a.m. to midnight, which alongside the great classics offers a number of "innovations" such as the refreshing Herborium (Gin, Mint, White Penja Pepper, Cucumber, Sparkling Water) and the alcohol-free Cosmic Gaden (Cucumber, Mint, Lime, White Penja Pepper, Sparkling Water).
Depending on the weather, you can opt for the A Cena restaurant next to the pool or the U Spintinu inside the dining room, which is also used for breakfast. The menu features Mediterranean cuisine with a focus on local produce, as well as solid cuts of meat (veal chops up to 800g and beef chops up to 1kg!). To share… or not!
History
The site on which the hotel is located has belonged to the Pianelli family for over a century. It was in 1979 that the parents of the current owners, brothers Jean-François and Frédéric Pianelli, built the present hotel, which has undergone numerous transformations since then, but always with respect for the natural setting. The children took over in 2007 and continue this tradition of hospitality.
---
Departure from France and Italy
Advantage: you can take your car!
---
Airports in Bastia, to visit the North, Figari to visit the South, or Ajaccio convenient for all Corsica.
Compare flights!
Practical information about Hotel Bartaccia in Propriano
Type
4 star hotel
---
See current offers at Hotel Bartaccia
---
Where the hotel is located
Porto-Vecchio to Hôtel Bartaccia in Propriano: 1h30
Ajaccio to Hôtel Bartaccia in Propriano: 1h30
Calvi to Hôtel Bartaccia in Propriano: 3h45
Bastia to Hôtel Bartaccia in Propriano: 3h40
Corte to Hotel Bartaccia in Propriano: 2h25
Hotel Bartaccia is located in Propriano, Corsica, at the following address: Route de la Corniche, 12 Qur Bartaccia, 20110 Propriano, France.
It will take you around ten minutes to get there from the town center, via the Corniche road.
OUR TIPS FOR
RENTING A CAR

IN

Corsica
Compare prices on our preferred platform: DiscoverCars – one of the best rated sites.
Choose a car that is powerful enough (the roads are steep) but compact (some passages are narrow).
Think of thecomplete insurance (some roads are tortuous and narrow).
There is a lot of demand, book it early.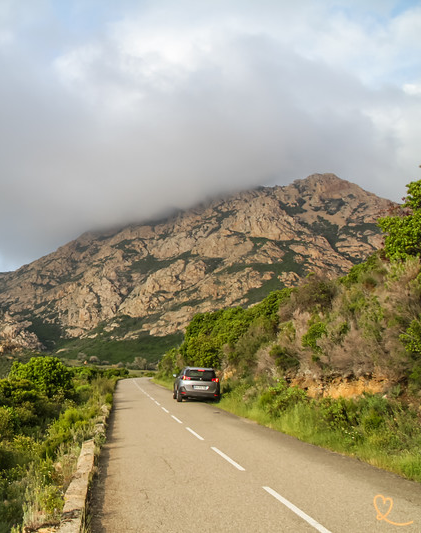 How to get there
There are 3 ways to get to Porto-Vecchio:
As is often the case in Corsica, you'll find it hard to do without a car…
Parking
The hotel has a free parking lot equipped with electric recharging points.
For people with reduced mobility
The Hotel Bartaccia in Propriano has 4 PMR rooms for up to 4 people. These rooms are located on the first floor and offer direct access to the park and a view of the sea. The bathroom complies with PMR accessibility standards.
As always, we recommend that you contact the hotel directly in advance to prepare for your stay.
Is Hotel Bartaccia family-friendly?
As mentioned at the start of this post, Propriano's Hotel Bartaccia is an ideal place for families.
It has family rooms and numerous suites, apartments and even villas that can accommodate all kinds of family configurations, up to 14 people. A cot is also available on request.
For younger guests, the hotel has a play area, and board games and puzzles are available.
Last but not least, there's a swimming pool dedicated to families for their enjoyment (and the peace and quiet of other residents).
BEST THINGS TO DO

IN

Southern Corsica
---
Discover our articles on the region:
---
Discover our articles on Bonifacio:
---
Discover our articles on Porto-Vecchio