We stayed at the Hotel Mariosa in Porto-Vecchio and it was a wonderful experience.
Ideally located on the Gulf of Porto-Vecchio, it offers an exclusive experience with its private beach, swimming pool and gym.
In this article, we'll give you a detailed account of our stay at the Hotel Mariosa and share plenty of photos to help you make up your own mind.
This review is completely independent, we stayed anonymously and paid our bill in full.
Why stay at Hotel Mariosa
Hotel Mariosa is the ideal place to spend an unforgettable seaside holiday in Porto-Vecchio. It is one of our favorite hotels in Porto-Vecchio. Here are its main assets:
Sea view: the Mariosa hotel offers a breathtaking view of the gulf of Porto-Vecchio, certainly one of the most natural.
Private beach: Hotel Mariosa boasts a private beach of fine sand, ideal in season for relatively unspoilt swimming.
Relaxing, luxurious decor: the Mariosa hotel has been designed with modern materials and soothing colors to offer you a zen-like setting. A refined, highly successful ambience.
---
See more pictures of Hotel Mariosa
---
USE OUR GUIDE TO PLAN A

DREAM TRIP

TO

Corsica

All the information you need for your trip:
7 maps that make planning easier
130+ pre-selected locations
Practical advice
+ 220 photos to help you choose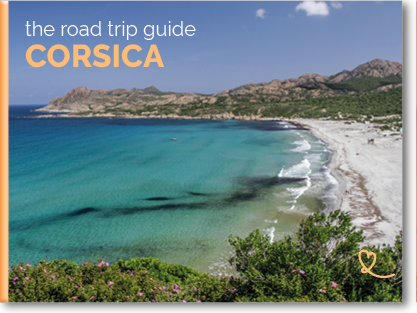 Is the Hotel Mariosa worth it? Our review
For us, the Hotel Mariosa isone of the best luxury hotels in Porto-Vecchio, and even one of the most beautiful hotels in Corsica.
It's the most complete hotel on the Gulf of Porto-Vecchio, with its facilities, private beach and catering facilities. Its ideal location and the views you can enjoy from every area of the hotel are an invitation to celebrate the Isle of Beauty.
Halfway between a luxury vacation club and a seaside hotel, it's definitely an experience you'll want to live during your stay in Corsica.
Decoration and atmosphere
The Hotel Mariosa in Porto-Vecchio was renovated in 2017 byarchitect Stéphane Lucchini, who over the past 20 years has designed iconic Corsican buildings such as the Mariana archaeological museum and the Furiani stadium.
The hotel's architecture is reminiscent of the chalets found in the most luxurious ski resorts. Everything is carefully thought out, offering interesting perspectives and designed to allow you to commune with the extraordinary natural setting in which the hotel is set.
The atmosphere is in keeping with the concept, and everything is done to make you feel at home , from the sports coach to the hearty Sunday brunch.
FOR QUALITY ADVICE

QUALITY
Support us
Do you appreciate all the free content you find on our blog?
Our independence, the only guarantee of qualitytips, is partly based on your generosity!
We offer you to give us a coffee (or several) in the hope of sharing it with you one day in person!
The room
Our room was modern and uncluttered, with ubiquitous white and a very monochrome feel.
The main originality was the presence of a large bathtub, with a magnificent design, completely open to the bedroom, a new way of conceiving space and the virtue of bathing. We also appreciated the headboard in aged wood and black Mediterranean granite, which added a touch of soul to the room by recalling, once again, the surrounding nature.
We have a small private terrace with a magnificent view of the garden and the sea, which we never tire of. Truly exceptional scenery, one of the most beautiful we've encountered during our stays in Corsica.
We found an Illy kettle and coffee machine in the room.
---
View Hotel Mariosa availability
---
The bathroom
The bathroom is in 2 parts:
In the main room, then, the comfortable bathtub.
Behind the headboard, an enclosed bathroom with walk-in shower, washbasin and toilet.
As in many hotels of this standing, a bathrobe, bag and beach towels were provided.
The breakfast
Hotel Mariosa offers a varied and hearty buffet breakfast.
You'll find local and homemade products such as apple and cinnamon cakes, pastries and sweet and savoury products such as viennoiseries, different types of bread, cheeses, salmon, eggs, cold meats and 10 different fruit juices.
You can enjoy breakfast at your own pace, thanks to our extended opening hours (8am to 11am), designed for late risers rather than insomniacs…
---
Departure from France and Italy
Advantage: you can take your car!
---
Airports in Bastia, to visit the North, Figari to visit the South, or Ajaccio convenient for all Corsica.
Compare flights!
Equipment and common areas
Hotel Mariosa boasts an outdoor swimming pool open all year round, offering magnificent sea views and comfortable cushions to soak up the sun.
There's also a beautiful 60-square-meter gym, open from 8am to 10pm, located in the upper part of the hotel, overlooking the sea and gardens. It includes cardio and strength training equipment from French brand Care Fitness. A certified coach will advise you during your sessions.
Last but not least, the hotel also boasts an idyllic private beach with pontoon and sunbathing area, offering incredible views over the bay of Porto Vecchio.
What more could you ask for!!!
The restoration
The hotel's bar is highly appreciated for its fine range of cocktails, including 2 created especially for the establishment (the Mariosa and the Cédrat Mon Amour), as well as signature cocktails revisiting the great classics.
The hotel also has its own restaurant, offering a fresh menu at lunchtime with a range of salads, and a more substantial menu in the evening with dishes that smell of Corsican home cooking. The hotel is also renowned for its solid brunches with all-you-can-eat buffets!
Do not make




THE SAME MISTAKE

WE MADE

On one of our last trips to Europe, a hacker stole our credit card details while we were using a hotel WiFi.
So our trip began with a "card blocked" call… Not funny at all!
Learn from our mistake, make a small VPN investment to surf without worry.
Practical information about the Hotel Mariosa in Porto-Vecchio
Type
4 star hotel
---
See current offers at Hotel Mariosa
---
Where the hotel is located
Ajaccio to Hotel Mariosa: 2h40 minutes
Calvi to Hotel Mariosa: 3h30 minutes
Bastia to Hotel Mariosa: 2h45 minutes
Corte to Hotel Mariosa: 2h10 minutes
Hotel Mariosa is located in Porto-Vecchio, Corsica, at the following address: Route de Palombaggia par Piccovaggia, 20137 Porto-Vecchio, France.
It is located slightly away from the town center and port, around 6 km to the north.
OUR TIPS FOR
RENTING A CAR

IN

Corsica
Compare prices on our preferred platform: DiscoverCars – one of the best rated sites.
Choose a car that is powerful enough (the roads are steep) but compact (some passages are narrow).
Think of thecomplete insurance (some roads are tortuous and narrow).
There is a lot of demand, book it early.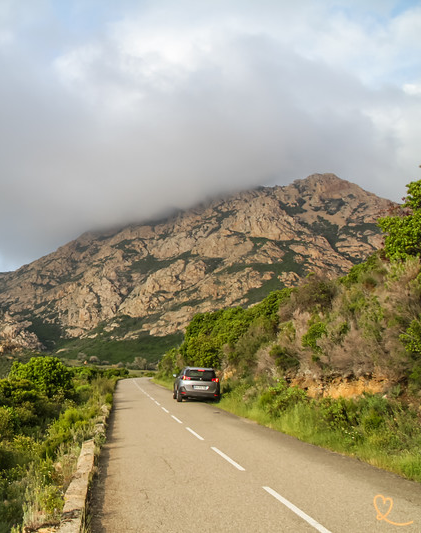 How to get there
There are 3 ways to get to Porto-Vecchio:
Land atFigari airport and rent a car (30-minute drive)
Take a train to Bonifacio, then catch a coach to the center of Porto-Vecchio (20-30 minutes).
As is often the case in Corsica, the easiest way is by car!
Parking
The hotel has a dedicated free parking lot. Electric charging stations are also available for electric vehicles.
For people with reduced mobility
The Hotel Mariosa in Porto-Vecchio is accessible to people with reduced mobility. It has wheelchair-accessible rooms and parking.
As always, we recommend that you contact the hotel in advance to ensure that they can accommodate you in the best possible conditions.
Is Hotel Mariosa family-friendly?
Hotel Mariosa in Porto-Vecchio offers families a warm welcome and rooms tailored to their needs.
Families can choose from a variety of options, including a sea-view suite for up to 5 people and a Mariosa suite with 3 beds for up to 4 people.