Hotel Alivi Di Santa Giulia in Porto-Vecchio is a very pleasant establishment where we enjoyed our stay.
Its main quality is the incredible view it offers over the Gulf of Santa Giulia, one of the most beautiful in Corsica.
In this article, we invite you to take a closer look at the hotel and its services, and to share our impressions with you through our many photos.
This review is completely independent, we stayed anonymously and paid our bill in full.
Why stay at Hotel Alivi Di Santa Giulia
Hotel Alivi Di Santa Giulia is one of our favorite luxury hotels in Porto-Vecchio. Here, in our opinion, are its main assets:
Close to one of Corsica's most beautiful beaches (Santa Giulia): in just a few minutes on foot, you'll be on one of Corsica's most beautiful beaches, Santa Giulia, with its turquoise waters.
Elevated view of the bay: the hotel is set on a hill with a breathtaking view of the gulf and pond of Santa Giulia.
The rooms are warmly decorated and the common areas are simply furnished, so you'll quickly feel at home while enjoying this exceptional setting.
---
View Hotel Alivi Di Santa Giulia availability
---
Is the Hotel Alivi Di Santa Giulia worth it? Our review
If you're looking for a comfortable hotel where you can simply enjoy one of Corsica's most beautiful beaches, the Hotel Alivi Di Santa Giulia is ideal.
Santa Giulia beach offers a wide range of water sports (water skiing, towed buoys, paddle…), but you can also simply enjoy its translucent waters, naturally protected by the gulf.
Located a little way from Porto-Vecchio, it offers a much quieter option, yet remains a 15-minute drive from the city center. One of the best places to stay in Porto-Vecchio.
USE OUR GUIDE TO PLAN A

DREAM TRIP

TO

Corsica

All the information you need for your trip:
7 maps that make planning easier
130+ pre-selected locations
Practical advice
+ 220 photos to help you choose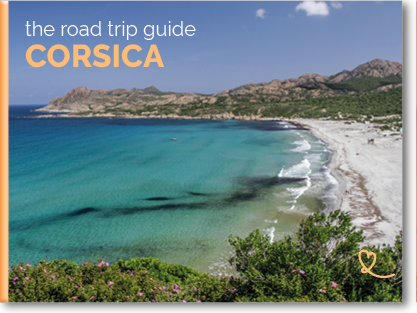 Decoration and atmosphere
Although we found the decor a little conservative for our taste, it offers a warm and welcoming setting. In just a few minutes, you'll feel at home and can start enjoying this unique setting.
Its human scale (just 10 rooms) further enhances the cozy feel of the place.
---
See photos of Hotel Alivi Di Santa Giulia
---
The room
Our room was contemporary, bright and spacious, with natural hues and an omnipresent wood that created a beautiful contrast between turquoise and brown.
The view from our room's private balcony was wonderful. At a glance, we could take in the whole gulf of Santa Giulia, with the hotel's beautiful garden in the foreground! Enough to keep you contemplative until the sun goes down…
The room was equipped with a kettle and coffee machine.
---
View availability at Hotel Alivi Di Santa Giulia
---
FOR QUALITY ADVICE

QUALITY
Support us
Do you appreciate all the free content you find on our blog?
Our independence, the only guarantee of qualitytips, is partly based on your generosity!
We offer you to give us a coffee (or several) in the hope of sharing it with you one day in person!
The bathroom
Our bathroom, in very pleasant ochre tones, had a walk-in shower.
A bathrobe and slippers were provided, along with Biological hygiene products. We were able to try out their surprising plant soap with a floral aroma!
Pool towels are also available.
The breakfast
Breakfast at the Hotel Alivi Di Santa Giulia in Porto-Vecchio is a buffet breakfast featuring mouth-watering local produce such as Corsican cheese and charcuterie, as well as Corsican yoghurt made with sheep's milk.
We also enjoyed home-made products such as cakes, the omelette of the day and a quiche, curiously offered in cake form.
There was a wide choice of sweet (fresh cut fruit, viennoiserie, 4 types of bread, from Chia seeds to almond milk) and savory (cheese, charcuterie, eggs, sausage) products.
The setting is very pleasant, in the hotel garden, always enjoying the view. A perfect way to start the day, don't you think?
OUTDOOR ACTIVITIES

EN
South Corsica
Equipment and common areas
The hotel has a large, heated swimming pool with a terrace and sun loungers, so you can make the most of the Corsican sun.
The hotel offers a ride to the beach in an authentic Méhari, something for those nostalgic for Citroën's famous "dromedary".
Finally, pets are welcome on request (no connection with our previous remark!).
The restoration
The hotel does not offer any restaurants, but you can find a number of restaurants close to the hotel, including La Terrasse, A festa, Santa Marina and Le Fort.
Do not make




THE SAME MISTAKE

WE MADE

On one of our last trips to Europe, a hacker stole our credit card details while we were using a hotel WiFi.
So our trip began with a "card blocked" call… Not funny at all!
Learn from our mistake, make a small VPN investment to surf without worry.
Practical information about the Hotel Alivi Di Santa Giulia in Porto-Vecchio
Type
4 star hotel
---
See current offers at Hotel Alivi Di Santa Giulia
---
Where the hotel is located
Ajaccio to Hotel Alivi Di Santa Giulia: 2 hours 45 minutes
Calvi to Hotel Alivi Di Santa Giulia: 3 hours 30 minutes
Bastia to Hotel Alivi Di Santa Giulia: 2 hours 40 minutes
Corte to Hotel Alivi Di Santa Giulia: 2 hours and 10 minutes
Hotel Alivi Di Santa Giulia is located in Porto-Vecchio, Corsica, France, about 5 km south of the town. You'll be just 10 minutes from Porto-Vecchio's lively town center.
How to get there
There are 3 ways to get to Porto-Vecchio:
Land at Figari airport and rent a car (30-minute drive)
Take a train to Bonifacio, then catch a coach to the center of Porto-Vecchio (20-30 minutes).
As is often the case in Corsica, the easiest way is by car!
OUR TIPS FOR
RENTING A CAR

IN

Corsica
Compare prices on our preferred platform: DiscoverCars – one of the best rated sites.
Choose a car that is powerful enough (the roads are steep) but compact (some passages are narrow).
Think of thecomplete insurance (some roads are tortuous and narrow).
There is a lot of demand, book it early.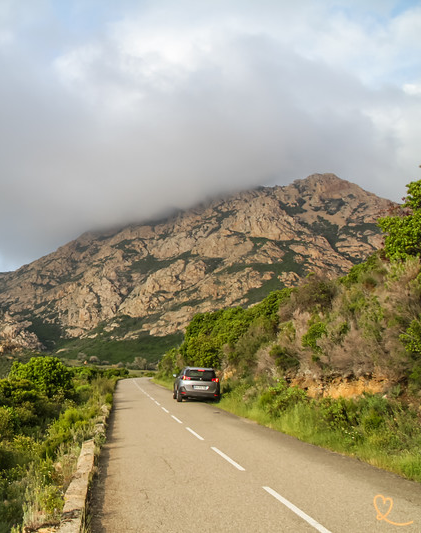 Parking
The hotel has a dedicated parking lot for guests with electric charging stations.
For people with reduced mobility
The Hotel Alivi Di Santa Giulia in Porto-Vecchio has rooms accessible to people with reduced mobility (PRM). There is a parking lot with PRM access and an adapted PRM room on the first floor.
As always, we advise you to contact the hotel directly to make sure you have a pleasant stay.
Is Hotel Alivi Di Santa Giulia family-friendly?
Although the hotel has no family rooms, the majority of rooms are spacious enough to accommodate a cot.
The hotel also provides high chairs for breakfast and a babysitting service on request (at extra cost).
BEST THINGS TO DO

IN

Southern Corsica
---
Discover our articles on the region:
---
Discover our articles on Bonifacio:
---
Discover our articles on Porto-Vecchio