Staying at the Hôtel Tettola in Saint-Florent is like being at home. Surrounded by nature, this 3-star establishment charmed us. Its main asset is undoubtedly its exceptional location in an unspoilt natural setting. Facing the sea, you'll enjoy quality facilities and a varied breakfast with local flavors.
In this article, you'll find our opinion and experience of the hotel and its services in pictures to give you a clearer idea.
This review is completely independent, we stayed anonymously and paid our bill in full.
Why stay at the Hotel Tettola in Saint-Florent?
This typically Mediterranean-style establishment offered us a great experience during our visit. In fact, we've listed it among our top places to stay in Saint-Florent. We liked it for several reasons:
Unobstructed sea views: we enjoyed breathtaking panoramic views of the sea and surrounding mountains. This breathtaking landscape is a real invitation to contemplation and relaxation.
An excellent breakfast with homemade cakes: how could I forget this breakfast with a rather impressive choice of fresh produce, homemade cakes, refreshments and hot drinks! Discover regional flavors guaranteed thanks to the delicious buffet lovingly prepared by the kitchen team.
Personalized, attentive service: the hotel's friendly staff are always ready to make your stay as pleasant as possible.
---
See more photos of Hotel Tettola.
---
Is Hotel Tettola worth it? Our review
Unquestionably yes! Conveniently located close to the beach and main tourist attractions, the hotel offers excellent value for money. The facilities are top-notch, the rooms well appointed and the location truly ideal!
OUTDOOR ACTIVITIES

AT
North Corsica
Decoration and atmosphere
Hotel Tettola is a 3-star establishment located in Saint-Florent. The owners have combined traditional Corsican style with sobriety.
Practicality and quality are the watchwords at this charming hotel, from which you can admire magnificent sunsets. The atmosphere is warm, calm and traditional. We felt right at home.
Enjoy the swimming pool and restaurant. Set in the heart of nature, facing the pebble beach, the mountains and the surrounding green spaces, it's an ideal place to recharge your batteries and relax.
FOR QUALITY ADVICE

QUALITY
Support us
Do you appreciate all the free content you find on our blog?
Our independence, the only guarantee of qualitytips, is partly based on your generosity!
We offer you to give us a coffee (or several) in the hope of sharing it with you one day in person!
The room
Our room was air-conditioned, quite comfortable, functional and well laid out without wasting space. We particularly liked the soft bed and elegant furnishings with their blue and yellow color schemes. Our room was furnished with a flat-screen TV, minibar, small desk and chair, safe, hairdryer and en suite bathroom.
A guide with the main information about the hotel was provided in our room. You'll find all the information you need in English and French, including reception contact details, breakfast, check-in and check-out times, and Wi-Fi access.
We also had a small corner with an armchair where we could sit, read or prepare for the day's visits.
The icing on the cake: our balcony overlooking the sea! The view from the room was worthy of an artist's canvas. With the room overlooking the pebble beach of Saint-Florent, the atmosphere was very relaxing.
---
See availability at Hotel Tettola.
---
The bathroom
Our modern bathroom, opposite the bed, was equipped with a bathtub with curtains (useful for not getting water everywhere), a washbasin, a mirror and a toilet. The bathroom was well lit.
Materials such as wood and acrylic for the sanitary areas added a subtle touch of elegance to the room. Towels were neatly folded on the shelf under the sink.
When we arrived in our room, we were greeted by an array of skincare products already installed in our bathroom.
OUR TIPS FOR
RENTING A CAR

IN

Corsica
Compare prices on our preferred platform: DiscoverCars – one of the best rated sites.
Choose a car that is powerful enough (the roads are steep) but compact (some passages are narrow).
Think of thecomplete insurance (some roads are tortuous and narrow).
There is a lot of demand, book it early.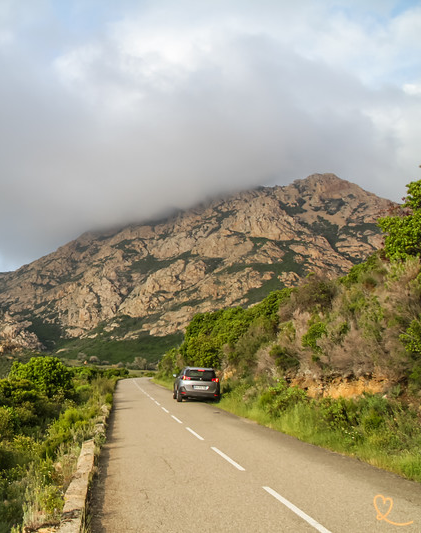 The breakfast
One of the highlights of our stay at this hotel: breakfast! How could we forget a buffet of delicious local flavours, made exclusively in-house?
As you can imagine, we particularly appreciated the choice of products on offer, both sweet (pastries, jams, honey, etc.) and savoury (eggs, charcuterie, cheese, etc.). Everything was homemade by the team in the kitchen, with special emphasis on products from local producers.
Chestnut cake, fig and walnut cake, homemade jam, Corsican chestnut cake, local honey cake – we couldn't decide what to put on our plates!
We also had a choice of 2 types of bread, cereals and viennoiseries for the more traditional part of breakfast.
On the savoury side, there's plenty to choose from: typical Corsican cured meats and cheeses await you in this section of the buffet. We also had a wide choice of hot and cold drinks. Our favorite: the raspberry passion iced tea, always homemade of course. In short, we enjoyed ourselves. Enjoy your meal!
USE OUR GUIDE TO PLAN A

DREAM TRIP

TO

Corsica

All the information you need for your trip:
7 maps that make planning easier
130+ pre-selected locations
Practical advice
+ 220 photos to help you choose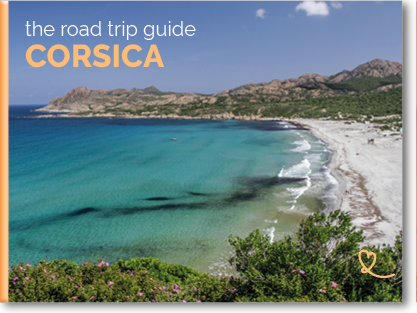 Equipment and common areas
The establishment offers a range of facilities and services to enhance your stay. You will find:
Breathtaking views of the natural surroundings,
Direct access to the pebble beach of Saint-Florent,
24-hour reception, free Wi-Fi throughout the hotel,
Private parking and electric vehicle charging stations,
An outdoor swimming pool lined with deckchairs and parasols,
and a little old-fashioned cart to take you for a ride.
Do not make




THE SAME MISTAKE

WE MADE

On one of our last trips to Europe, a hacker stole our credit card details while we were using a hotel WiFi.
So our trip began with a "card blocked" call… Not funny at all!
Learn from our mistake, make a small VPN investment to surf without worry.
The restoration
The hotel's restaurant offers breakfast and room service if you prefer to dine in peace and quiet. You can also choose to sit inside the restaurant or on the terrace to enjoy the view as you eat.
A little history
The Hotel Tettola is a 3-star establishment offering a traditional experience in the seaside resort of Saint-Florent, which has preserved its Corsican village charm. Comfort and practicality are the watchwords of the owners, who aim to provide their guests with a pleasant stay. The hotel is also a good starting point for hiking and beach visits.
Practical information about the Hotel Tettola in Saint-Florent
Type
Hotel Tettola is a charming establishment offering 3-star accommodation and services. In our opinion, it really is one of the best value-for-money restaurants in Saint-Florent.
---
Read more about it:
---
Where the hotel is located
The hotel is located at Lieu dit Tettola in Saint-Florent (20217) in Corse-du-Nord.
Driving time from Porto-Vecchio: 2h30min.
Driving time from Ajaccio: 2h45min.
Driving time from Calvi: 1h30min.
Driving time from Bastia: 35min.
Driving time from Corte: 1h25min.
These journey times are approximate and depend on traffic density.
How to get there
To get to the hotel, you can take one of the bus routes from Bastia bus station to Saint-Florent, which takes around 1h15. Don't forget to check timetables and routes on the official tourist office website. From the Saint-Florent bus station, it's less than 5 minutes by car and about 20 minutes on foot.
To get to Bastia, the largest town around Saint-Florent, you can either fly into the city, which has an international airport, or take a ferry, with or without your car, for access by sea. From the airport or port, it's a 35-minute drive to the hotel.
See available ferry schedules and book.
The easiest way to get around Corsica is by car, so that you can move around freely.
Parking
Free private parking is available on arrival.
If you have an electric vehicle, you'll find charging stations in this parking lot.
OUR TIPS FOR
RENTING A CAR

IN

Corsica
Compare prices on our preferred platform: DiscoverCars – one of the best rated sites.
Choose a car that is powerful enough (the roads are steep) but compact (some passages are narrow).
Think of thecomplete insurance (some roads are tortuous and narrow).
There is a lot of demand, book it early.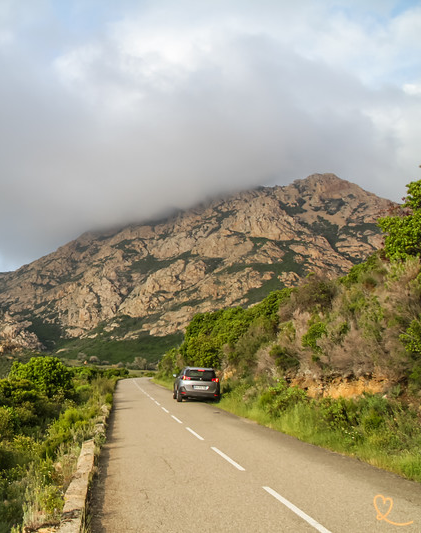 For people with reduced mobility
The hotel does not have any special facilities for disabled guests. Please contact them at the time of booking to see if any rooms meet these criteria.
Is Hotel Tettola family-friendly?
This hotel offers excellent hospitality for families, with rooms for up to 4 people. Spacious and equipped with all the necessary comforts, you'll feel right at home in the rooms with your little ones. The restaurant, direct beach access and swimming pool are sure to delight young and old alike during your stay!
All our tips in this article were put into words with the help of Myriam.