Staying at Hôtel le Bastia means enjoying a panoramic view of the city and the sea. During our stay at this establishment, we appreciated its unobstructed views.
Situated on the heights of Bastia, the hotel is both close to and protected from the hustle and bustle of the city. This 3-star establishment offers rooms and apartments depending on the type of stay you are looking for.
In this article, we share our opinion in pictures to give you an idea of what you might find.
This review is completely independent, we stayed anonymously and paid our bill in full.
Why stay at Hôtel Le Bastia?
Hotel Le Bastia is the ideal place to visit this Mediterranean gem. In fact, we've listed it among the best hotels to stay at in Bastia.
Modern, elegant design: the hotel has been completely refurbished and offers an elegant, contemporary decor, perfect for a luxury stay.
Magnificent views: from the heights of Bastia, you can admire the sea, the surrounding landscape and the city's colorful buildings. It's a great show!
A pleasant pool: well-maintained and covered, we enjoyed the pool illuminated by natural light. Indeed, it was a good moment to relax, surrounded by high windows and greenery, especially after a day's walking in Bastia.
Its modern, elegant design, panoramic views and swimming pool make it an ideal base for visiting Bastia.
---
See more photos of Hôtel le Bastia.
---
Is Hotel le Bastia worth it? Our review
The service was really impeccable during our visit. We highly recommend this well-located hotel, close to all amenities and within walking distance of the old town. For example, the port and Saint-Jean-Baptiste church are less than 20 minutes' walk from the hotel. The value for money seemed good and we had a pleasant stay.
OUTDOOR ACTIVITIES

AT
North Corsica
Decoration and atmosphere
The owners of this 3-star hotel have chosen a sleek, modern design for the interior. The common areas are spacious, with a few colorful touches and patterns to liven things up.
The hotel's ambience is both elegant and modern, in shades of beige and royal blue. The colors are neutral and uncluttered, with touches of bright color to bring a little life and warmth to the space. We appreciated the quality materials used, such as wood and leather, and the contemporary-style furniture. The lights are dimmed to create a soothing atmosphere.
Hôtel Le Bastia is an elegant venue that offers guests a warm, modern experience at great value for money.
FOR QUALITY ADVICE

QUALITY
Support us
Do you appreciate all the free content you find on our blog?
Our independence, the only guarantee of qualitytips, is partly based on your generosity!
We offer you to give us a coffee (or several) in the hope of sharing it with you one day in person!
The room
Our room was spacious, really modern and comfortable. The royal blue, wood and white colors and patterns added a touch of elegance that we really appreciated.
The room was equipped and furnished with a large, soft bed that was hard to get out of in the morning, a mirrored wardrobe, a flat-screen TV, a desk and a private bathroom with shower.
The owners really wanted to combine practicality with modernity in the furniture they chose. The wooden desk was set up so that we could work if we needed to, or sit at a table with 2 leather chairs.
We even had a microwave! Very practical for eating on the go between 2 visits if you don't have time to sit down at the restaurant.
The view from our room behind the railing and French windows was breathtaking. In the foreground, tall trees and the hotel garden added a touch of greenery to the landscape. In the background, we had a view of Bastia, its colorful houses and harbor contrasting with the blue expanse of the sea in the distance.
---
See availability at Hôtel le Bastia.
---
The bathroom
Head for our private bathroom in beige and dark brown tones. This room featured a walk-in shower, a new washbasin and a number of drawers for storing items and clean towels.
Adonis Hotels & Residences brand skincare products were provided on arrival, along with carefully rolled-up towels.
The toilet was separate from the bathroom, which can come in handy if there are several of you sharing a room or apartment!
OUR TIPS FOR
RENTING A CAR

IN

Corsica
Compare prices on our preferred platform: DiscoverCars – one of the best rated sites.
Choose a car that is powerful enough (the roads are steep) but compact (some passages are narrow).
Think of thecomplete insurance (some roads are tortuous and narrow).
There is a lot of demand, book it early.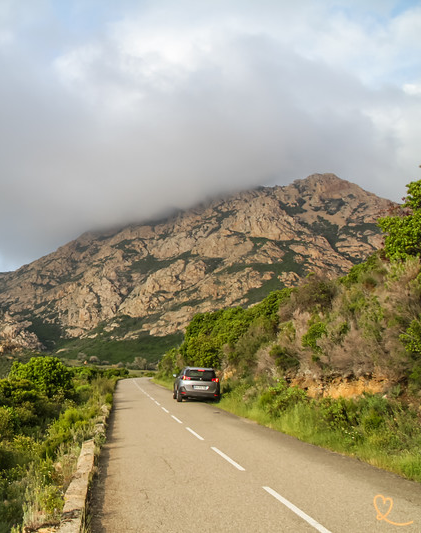 The breakfast
The hotel's breakfast buffet is served every morning. It's worth mentioning that the establishment applies a different rate for children and adults to benefit from this service, which is a rather good initiative. We appreciated the choice of products on display, whether sweet (cakes, cereals, fruit, etc.) or savory (eggs, bacon, cheese, etc.). You can choose to enjoy your meal indoors or on the terrace, with its panoramic views over Bastia and the surrounding area.
You'll also have a wide choice of hot and cold drinks, and plenty of food to keep you going before you set off to visit Bastia, a true pearl of the Mediterranean!
USE OUR GUIDE TO PLAN A

DREAM TRIP

TO

Corsica

All the information you need for your trip:
7 maps that make planning easier
130+ pre-selected locations
Practical advice
+ 220 photos to help you choose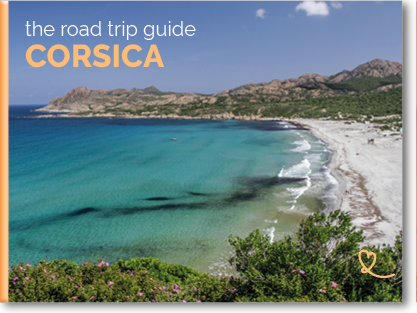 Equipment and common areas
The hotel is well-appointed with many amenities, so you won't have time to get bored! We had access to:
indoor swimming pool with relaxation area (deckchairs and armchairs available);
a restaurant and lounge bar,
a gym with modern equipment and machines open every day from 9am to 7pm (who says you can't exercise on vacation?),
free private underground parking,
free Wi-Fi and 24-hour reception.
Do not make




THE SAME MISTAKE

WE MADE

On one of our last trips to Europe, a hacker stole our credit card details while we were using a hotel WiFi.
So our trip began with a "card blocked" call… Not funny at all!
Learn from our mistake, make a small VPN investment to surf without worry.
The restoration
The hotel doesn't offer any restaurant services, apart from a buffet breakfast and a lounge bar near the hotel reception where you can enjoy a drink.
A little history
Hôtel le Bastia is a 3-star establishment located high above the city of Bastia in Corsica. It features some sixty rooms and several apartments in a modern, contemporary style. It's well known in Bastia for its value-for-money accommodation.
Practical information about Hôtel Le Bastia in Bastia
Type
Hôtel Le Bastia offers 3-star quality facilities and services. The value for money is very good, given the location and the exceptional view from the hotel.
---
Read more about it:
---
Where the hotel is located
The facility is located at 11 boulevard Benoîte Danesi in Bastia (20200), North Corsica.
Driving time from Porto-Vecchio: 2h30min.
Driving time from Ajaccio: 2h40min.
Driving time from Calvi: 2h.
Driving time from Corte: 1h20min.
These journey times are approximate and depend on traffic density.
How to get there
The easiest way to get to the hotel from the city center is on foot, which takes about 15 minutes. Please note that as the hotel is located in the upper part of the city, the walk will be uphill with some steep streets.
To get to Bastia, you can arrive by plane, as the city has an international airport, or take a ferry with or without your car for access by sea. From the airport, it's a 35-minute drive to the hotel, and from the port, less than 10 minutes.
See available ferry schedules and book.
Remember that the easiest way to get around Corsica is by car, so you can move around freely.
Parking
Free private underground parking is available for hotel guests only.
OUR TIPS FOR
RENTING A CAR

IN

Corsica
Compare prices on our preferred platform: DiscoverCars – one of the best rated sites.
Choose a car that is powerful enough (the roads are steep) but compact (some passages are narrow).
Think of thecomplete insurance (some roads are tortuous and narrow).
There is a lot of demand, book it early.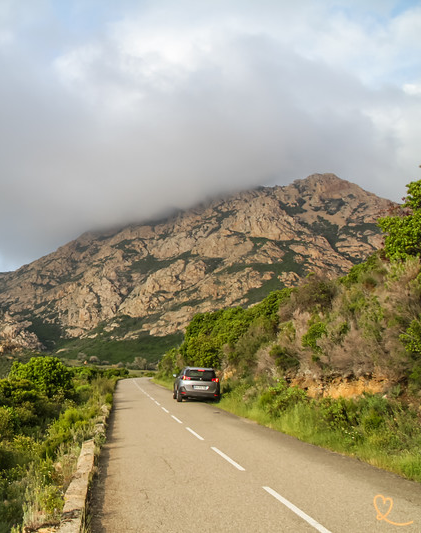 For people with reduced mobility
The hotel is fully accessible to people with reduced mobility, and its facilities meet PRM access criteria and standards. This charming establishment caters for all tastes.
Is Hôtel Le Bastia family-friendly?
It's the perfect place for families. Not only will you have access to a heat-protected underground parking lot if you're traveling with your vehicle, but the rooms and apartments are also spacious and equipped with every comfort. The swimming pool will delight young and old alike, and the gym is a great place for adults to get some exercise. Ready to book your next family trip?
All our tips in this article were put into words with the help of Myriam.