Staying at Hôtel La Roya, just a few steps from the beach, was a great experience in Saint-Florent during our recent stay in Corsica. The exceptional view and direct access to the fine sand make it an ideal place to enjoy the sea in comfortable, pleasant surroundings. You'll be staying in the town of Saint-Florent itself, which we think is one of the best hotels right in the heart of the town.
In this article, we share with you everything we loved about Hôtel La Roya, along with a number of photos to help you make up your own mind.
This review is completely independent, we stayed anonymously and paid our bill in full.
Why stay at Hôtel La Roya?
This 4-star establishment offers a unique and unforgettable travel experience thanks to its 3 main assets:
Superb Mediterranean architecture: this luxury hotel boasts a Mediterranean façade offering breathtaking views of the sea and Cap Corse.
Seaside: the hotel is located on the coast of Saint-Florent, allowing you to enjoy the white sandy beaches and turquoise sea. Our feet were literally in the water!
View of Saint-Florent and the Cap Corse mountains: from the accommodation, we enjoyed a truly magnificent view of the town of Saint-Florent and the Cap Corse mountains.
These assets make this establishment the ideal place to spend an unforgettable vacation in Corsica, in our opinion.
---
See more photos of Hotel La Roya.
---
Is Hotel La Roya worth it? Our review
We were very satisfied with our stay, it's an accommodation that's worth the detour. For us, it's one of the best hotels in the heart of Saint-Florent. Other establishments offering equally high quality services are located in the mountains surrounding the town.
The location is ideal, close to the beach and the city center. The rooms are very comfortable and well-equipped. The staff took great care of us. All for a very reasonable price, given the hotel's 4-star rating.
OUTDOOR ACTIVITIES

AT
North Corsica
Decoration and atmosphere
This Saint-Florence establishment is designed in a contemporary, elegant style. The white building blends perfectly with the surrounding landscape and verdant exteriors. Inside, we really appreciated the intimate, refined spaces, with their soft colors and natural materials, making for a truly convivial cocoon.
The overall ambience of the hotel is calm and relaxing. Soft colors and noble, natural materials such as wood create a peaceful atmosphere that invites you to relax. The common areas are also designed to be warm and welcoming, in harmony with the surrounding nature.
FOR QUALITY ADVICE

QUALITY
Support us
Do you appreciate all the free content you find on our blog?
Our independence, the only guarantee of qualitytips, is partly based on your generosity!
We offer you to give us a coffee (or several) in the hope of sharing it with you one day in person!
The room
Our room was a real haven of peace. We particularly liked the sober, modern decor. The room was furnished with a large, comfortable bed, flat-screen TV, a small, practical desk for working if needed, free Wi-Fi, minibar, private bathroom, safe and hairdryer.
Practical equipment: the illy coffee machine with pods, tea bags and infusions. Useful enough to enjoy a morning coffee in front of this unforgettable view, or conversely to drink an herbal tea in bed before going to sleep.
The bedding was comfortable and quite cosy. Getting out of bed in the morning wasn't always easy!
How can I forget this view? When we got up in the morning and went to bed at night, admiring it had almost become a ritual of relaxation, even meditation!
---
Check availability at Hôtel La Roya.
---
The bathroom
Spacious and modern, our private bathroom featured a large mirror, modern washbasin with vanity unit, bathtub with shower, toilet and heated towel rail. We really liked the choice of materials. Indeed, dark wood immediately adds a touch of refinement to the room.
A beach/pool towel was laid out in a bag on the closet shelf in the bedroom, as well as folded bath sheets in the bathroom if needed.
OUR TIPS FOR
RENTING A CAR

IN

Corsica
Compare prices on our preferred platform: DiscoverCars – one of the best rated sites.
Choose a car that is powerful enough (the roads are steep) but compact (some passages are narrow).
Think of thecomplete insurance (some roads are tortuous and narrow).
There is a lot of demand, book it early.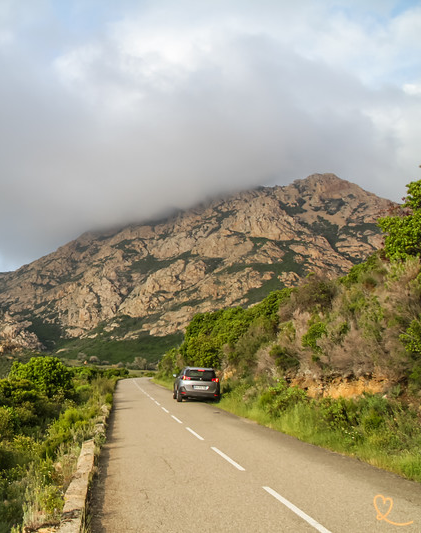 The breakfast
Buffet breakfast is served in the hotel restaurant. You'll appreciate the choice of regional products, whether sweet (pastries, fresh fruit, cereals, etc.) or savoury (eggs, charcuterie, cheese, etc.).
You can also choose where to have breakfast: inside the restaurant or on the terrace, with a view of the sea and mountains in the distance. So what's it going to be?
USE OUR GUIDE TO PLAN A

DREAM TRIP

TO

Corsica

All the information you need for your trip:
7 maps that make planning easier
130+ pre-selected locations
Practical advice
+ 220 photos to help you choose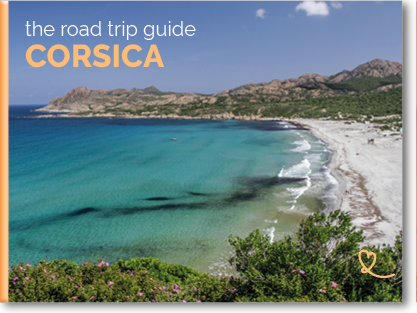 Equipment and common areas
This 4-star establishment has it all! Its immediate proximity to the beach makes it an exceptional location in the city, and you'll never be bored with all the facilities on offer:
a large outdoor swimming pool in an idyllic setting,
cosy, quiet common areas,
a bar-restaurant where you can eat in and make the most of the place,
lush gardens all around the property for relaxing and communing with nature
Do not make




THE SAME MISTAKE

WE MADE

On one of our last trips to Europe, a hacker stole our credit card details while we were using a hotel WiFi.
So our trip began with a "card blocked" call… Not funny at all!
Learn from our mistake, make a small VPN investment to surf without worry.
The restoration
You can dine in the hotel restaurant or sip a cocktail in the bar, both of which overlook the pool and sea. You can also order food and drinks directly from your room if you feel more comfortable. In fact, we had a restaurant menu on our bedside table.
A little history
Hôtel La Roya is a 4-star establishment and a member of Small Luxury Hotels of the World. Nestled in the heart of the Gulf of Saint-Florent, this exceptional location is described by its owners as a veritable Garden of Eden, where nature and comfort combine to perfection.
Practical information about Hotel La Roya in Saint-Florent
Type
Hôtel La Roya offers top-of-the-range, quality accommodation. Given the 4-star level of service offered by the establishment, the value for money is really interesting for a hotel of this category in the region.
---
Read more about it:
---
Where the hotel is located
Hôtel La Roya is located on the Route de la Plage in Saint-Florent (20217), Corsica.
Driving time from Porto-Vecchio: 2h30min.
Driving time from Ajaccio: 2h45min.
Driving time from Calvi: 1h25min.
Driving time from Bastia: 45min.
Driving time from Corte: 1h20min.
These journey times are approximate and depend on traffic density.
How to get there
To get to the hotel, you can take one of the Santini coach lines that serve the Bastia bus station to Saint-Florent. Find out more on the company's official website. From the Saint-Florent bus station, it's a 3-minute drive and just under 20 minutes on foot.
To get to Bastia, the largest city around Saint-Florent, you can either fly into the city, which has an international airport, or take a ferry, with or without your car, for access by sea. From the airport or port, it's a 35-minute drive to the hotel.
See available ferry schedules and book.
The easiest way to get around Corsica is by car, so you can move around freely.
Parking
The hotel provides private parking for your vehicle. You'll even have access to electric charging stations.
OUR TIPS FOR
RENTING A CAR

IN

Corsica
Compare prices on our preferred platform: DiscoverCars – one of the best rated sites.
Choose a car that is powerful enough (the roads are steep) but compact (some passages are narrow).
Think of thecomplete insurance (some roads are tortuous and narrow).
There is a lot of demand, book it early.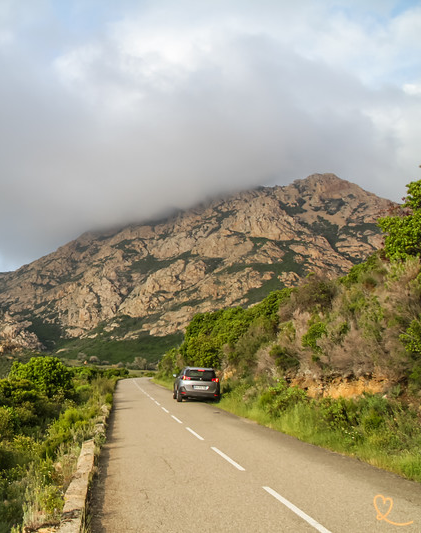 For people with reduced mobility
The Hôtel La Roya is accessible to people with reduced mobility, with facilities for access to the hotel's various amenities. The hotel is adapted to welcome all types of guests. For further information, please contact reception directly.
Is Hôtel La Roya family-friendly?
This hotel offers a range of services and relatively spacious rooms. Families are also welcome in this charming accommodation, which will delight young and old alike with its swimming pool and direct access to the sea. If you require special equipment for families with young children, this can be requested at the time of booking.
All our tips in this article were put into words with the help of Myriam.