Staying at the Hotel Demeure Loredana in Saint-Florent, near Bastia, means opting for luxury in an ancient family residence. We really enjoyed this hotel with itspicturesque, chic and typical atmosphere. As soon as we walked through the door of this red and ochre-colored residence, we felt the authenticity of such a luxurious place, and were immediately transported.
In this article, we take a closer look at what we liked about this 5-star establishment. We also invite you to take a look at the many photos that illustrate our experience and make up your own mind.
This review is completely independent, we stayed anonymously and paid our bill in full.
Why stay at Hotel Demeure Loredana?
For an intriguing stay, we chose Demeure Loradena in Saint-Florent.
Many of Corsica's 5-star hotels are modern or Mediterranean in style. Here, our experience was different, with a collection of historic architectural pieces. In fact, we've listed this as one of the best luxury hotels to stay at near Bastia.
We chose it for several reasons:
Top-of-the-range service and facilities: don't worry, even if the place has retained all its authenticity, you won't lose a crumb of comfort and luxury thanks to 2 indoor and outdoor pools and beautiful sea views.
Sea views: a breathtaking panorama is visible from some rooms and the hotel terrace. The blue of the sea overhung by clouds and mountains in the background took us on a journey every time we looked into the distance.
A warm, family atmosphere: even though this is a luxury establishment, the family cocoon feel is strongly felt, adding a touch of intimacy and charm to this haven of peace facing the sea.
---
See more photos of Hotel Demeure Loredana.
---
Is Hotel Demeure Loredana worth it? Our review
That's a big yes, we were impressed by the quality of service during our stay at the hotel. Conveniently located in the immediate vicinity of Plage de l'Ospédale and the town center. The rooms are very comfortable and well-appointed, with lovely sea views. During our visit, the staff were welcoming and helpful. We highly recommend this hotel to anyone looking for a place to stay in Saint-Florent that combines luxury, comfort and authenticity.
OUTDOOR ACTIVITIES

AT
North Corsica
Decoration and atmosphere
This residence is a luxury hotel located in Saint-Florent. In this charming setting, the owners have taken great care to create a unique, luxurious space where every detail is important. As soon as we arrived, we were seduced by the warm colors of the facades, the driveway with its large fastigiated trees and the wrought-iron benches.
Inside, the antique furniture, velvet sofas and armchairs, period mirrors and library transported us out of time, not to mention the many paintings. The piano in the center adds a personalized touch to the space.
The colors and materials used create a relaxing, comfortable atmosphere. Decorative objects are chosen for their quality and elegance. If you take the time to look at the chandeliers, they are full of detail and illuminate the paintings on the walls.
Finally, the hotel offers a variety of services and facilities to make your stay pleasant and comfortable.
FOR QUALITY ADVICE

QUALITY
Support us
Do you appreciate all the free content you find on our blog?
Our independence, the only guarantee of qualitytips, is partly based on your generosity!
We offer you to give us a coffee (or several) in the hope of sharing it with you one day in person!
The room
Elegance and refinement best described our room. Spacious and comfortable, we particularly appreciated the large, soft bed and flat-screen TV installed inside. In the room we found a wardrobe, desk, bedside table and period armchairs, as well as a minibar and safe.
A kettle with tea and coffee and some shortbread were available on the dresser. Convenient for a hot drink at any time of day in the quiet of our room.
The view from the room was really beautiful. Located on the top floor of the hotel, it offers splendid views of the Mediterranean Sea and surrounding mountains. Large windows open onto an adjoining private terrace. Isn't it an unforgettable panorama?
---
See availability at Hotel Demeure Loredana.
---
The bathroom
Head for our modern yet picturesque bathroom. Tiling in the same warm colors as the facades of this home contrasts with the light beige walls. The bathroom features a large whirlpool tub, sink and mirror with dark wood moldings.
The floor is also in light brown tiles. A window lets in natural light, making the atmosphere in the room more pleasant. The bathroom is also equipped with a towel dryer, over which our towels were neatly rolled.
Last but not least, we were treated to an array of skincare products delivered directly to our bathroom on arrival.
OUR TIPS FOR
RENTING A CAR

IN

Corsica
Compare prices on our preferred platform: DiscoverCars – one of the best rated sites.
Choose a car that is powerful enough (the roads are steep) but compact (some passages are narrow).
Think of thecomplete insurance (some roads are tortuous and narrow).
There is a lot of demand, book it early.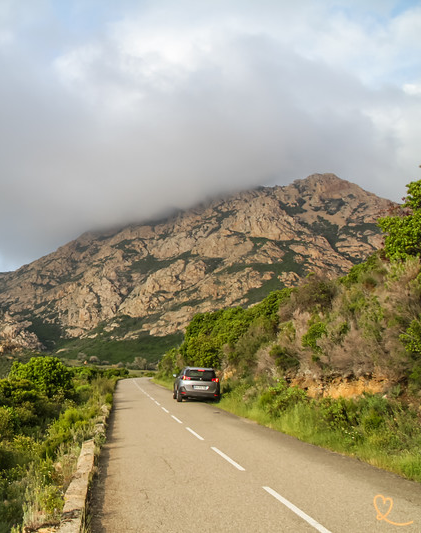 The breakfast
Breakfast at this St. Florentine residence is a varied and much-appreciated buffet served in the common areas. Choose from a variety of sweet and savoury products, including fresh fruit, yoghurts, cereals, breads, pastries and cold meats. And if you prefer to be served "in bed", room service is available from 6 a.m. to 1 a.m. non-stop.
USE OUR GUIDE TO PLAN A

DREAM TRIP

TO

Corsica

All the information you need for your trip:
7 maps that make planning easier
130+ pre-selected locations
Practical advice
+ 220 photos to help you choose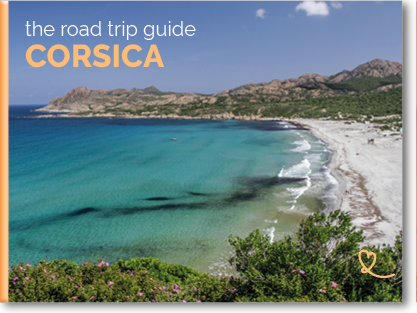 Equipment and common areas
As we mentioned above, this luxury establishment has retained all its authenticity, yet boasts a host of facilities to make your stay a pleasant one!
We had access to:
An outdoor infinity pool and a heated indoor pool,
A sunny terrace in our room,
A spa with solarium, hammam and massages with Corsican essential oils,
Luggage storage and laundry service,
Free Wi-Fi throughout the hotel,
A shelter for bikes and mountain bikes.
Do not make




THE SAME MISTAKE

WE MADE

On one of our last trips to Europe, a hacker stole our credit card details while we were using a hotel WiFi.
So our trip began with a "card blocked" call… Not funny at all!
Learn from our mistake, make a small VPN investment to surf without worry.
The restoration
For meals, you can contact room service from 6am to 1am. That's handy if you'd rather relax after a long day of sunbathing or sightseeing!
A little history
Hotel Demeure Loredana has around twenty rooms ranging in size from 33 to 170m2, each with its own distinctive style. Each room has its own character, combining authenticity and luxury. In this old house, the owners wanted to share their pronounced taste for art: collections of paintings, ornaments, haute couture and noble materials blend perfectly with the warm, refined atmosphere of the place.
Practical information about the Hotel Demeure Loredana in Saint-Florent
Type
The Hotel Demeure Loredana in Saint-Florent is a 5-star establishment offering luxury and top-of-the-range services.
---
Read more about it:
---
Where the hotel is located
The Hotel Demeure Loredana is located on the Promenade Vincenti in Saint-Florent (20217), in Corse-du-Nord.
Driving time from Porto-Vecchio: 2h40min.
Driving time from Ajaccio: 2h50min.
Driving time from Calvi: 1h30min.
Driving time from Bastia: 40min.
Driving time from Corte: 1h25min.
These journey times are approximate and depend on traffic density.
How to get there
To get to the hotel, you can take one of the Santini coach lines that serve Bastia's bus station. Find out more on the company's official website. It's worth mentioning that you'll then have to walk just under 15min from the Saint-Florent bus station to reach the hotel on foot.
To get to Bastia, the largest city in the Saint-Florent area, you can fly into the city, which has an international airport, or take a ferry, with or without your car, for access by sea. From the airport or port, it's a 40-minute drive to the hotel.
See available ferry schedules and book.
The easiest way to get around Corsica is by car, so you can move around freely.
Parking
Private parking is available on site. You can also shelter your bikes if you need to!
OUR TIPS FOR
RENTING A CAR

IN

Corsica
Compare prices on our preferred platform: DiscoverCars – one of the best rated sites.
Choose a car that is powerful enough (the roads are steep) but compact (some passages are narrow).
Think of thecomplete insurance (some roads are tortuous and narrow).
There is a lot of demand, book it early.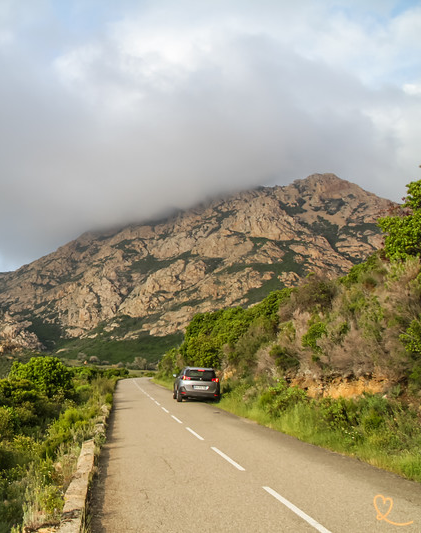 For people with reduced mobility
With the aim of offering luxury services accessible to all, the hotel has access for people with reduced mobility. What's more, as both the common areas and the rooms are really spacious, they are perfectly suited to accommodate all kinds of guests.
Is Hotel Demeure Loredana family-friendly?
This 5-star family home offers a warm, personalized welcome to families. Your children will be very welcome in this temple of conviviality, where they can enjoy the wide-open spaces, indoor and outdoor pools and the nearby sea. Don't hesitate to ask at reception if you have any special requests, as the on-site team will be more than happy to help.
All our tips in this article were put into words with the help of Myriam.