Staying at Hôtel Casa Paradisu in Monticello near L'Île-Rousse is a unique experience in a sober, elegant Balagne setting. During our stay at this 5-star establishment, we were seduced by thesoothing atmosphere.
Everything has been designed to ensure that you find yourself in a bubble of softness and refinement: gourmet restaurant, infinity pool, verdant garden… You'll be transported out of time!
In this article, you'll find an overview of what the hotel has to offer, as well as plenty of photos to give you a clear idea of the location.
This review is completely independent, we stayed anonymously and paid our bill in full.
Why stay at Hotel Casa Paradisu?
This luxury hotel offers a unique and probably unforgettable experience. In fact, we've listed it among the best luxury hotels to stay at in L'Île-Rousse and the best places to stay in L'Île-Rousse.
A magnificent ambience of gardens and white walls: an idyllic setting, lush gardens and white walls create a relaxing and peaceful atmosphere.
A superb swimming pool with in-water solarium: an infinity pool with integrated solariums, offering breathtaking views of the sea and surrounding countryside.
A gourmet restaurant: the hotel's refined table offers local and international dishes with a Corsican flair.
All in all, this establishment is an ideal vacation destination for those looking for luxury and relaxation, all in simplicity.
---
See more photos of Hotel Casa Paradisu.
---
Is Hotel Casa Paradisu worth it? Our review
We were impressed by the quality of service, the layout of the rooms and the variety of facilities on offer. Conveniently located, with friendly, helpful staff. What's more, the gourmet restaurant offers a varied and tasty menu. We highly recommend this hotel for total relaxation and a change of scenery!
OUTDOOR ACTIVITIES

AT
North Corsica
Decoration and atmosphere
The hotel has been designed in a natural, mineral architectural style to blend in perfectly with its surroundings between sea and mountains. Authentic and modern at the same time, the decor is in soothing white and beige tones.
For the interior, the owners have chosen a contemporary, elegant style that blends perfectly with the exterior architecture. Raw, natural materials have their place, both inside and outside the hotel: stone, wood, plants.
Soft colors create a warm, welcoming atmosphere. The garden is green and very well maintained. In keeping with this magical ambience, the hotel has a small path leading from its gardens to a charming cove along the customs path.
The frame is elegant and sober, with no frills. We felt comfortable and at ease.
FOR QUALITY ADVICE

QUALITY
Support us
Do you appreciate all the free content you find on our blog?
Our independence, the only guarantee of qualitytips, is partly based on your generosity!
We offer you to give us a coffee (or several) in the hope of sharing it with you one day in person!
The room
The room was very spacious and comfortable. The big, soft bed in front of the flat-screen TV was hard to leave in the morning! In beige and brown tones, with a very clean, minimalist decor in the same style as the common areas, the atmosphere in the suite was really soft. An ideal place for a good night's sleep!
A sofa, table and chairs were also installed in the room. We even had a coffee machine, tea, coffee, herbal teas and local produce on offer. Rather practical for a hot drink while enjoying the tranquility of the suite.
The room had a balcony overlooking the garden with 2 chairs and a deckchair. How can you forget everything and let yourself go in such a bucolic setting?
---
See availability at Hotel Casa Paradisu.
---
The bathroom
Head for the bathroom, another marvel of our suite! Always combining modernity and authenticity, we were seduced by the combination of rough stone on the walls and the elegance of the sanitary fittings. Spacious and bright, the bathroom featured large windows that let in natural light, with thin curtains for privacy.
In addition to the walk-in shower, the room was fitted with a sleek bathtub. So, what will you choose?
Finally, carefully folded towels were laid out in the bathroom, accompanied by care products from the eco-friendly KOS brand.
OUR TIPS FOR
RENTING A CAR

IN

Corsica
Compare prices on our preferred platform: DiscoverCars – one of the best rated sites.
Choose a car that is powerful enough (the roads are steep) but compact (some passages are narrow).
Think of thecomplete insurance (some roads are tortuous and narrow).
There is a lot of demand, book it early.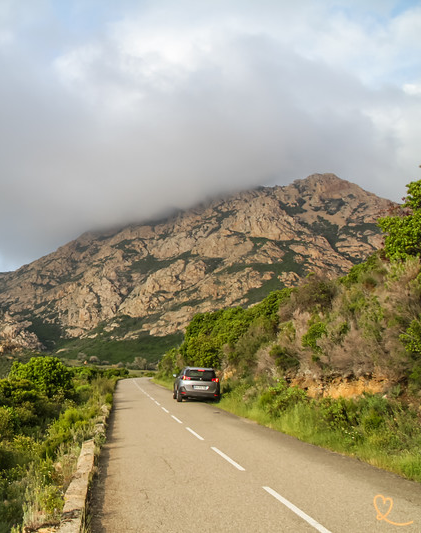 The breakfast
Breakfast is served as a buffet in the on-site restaurant, with a variety of local seasonal products. There's a wide choice of sweet and savoury dishes, as well as hot drinks and refreshments. Room service is also available on request.
USE OUR GUIDE TO PLAN A

DREAM TRIP

TO

Corsica

All the information you need for your trip:
7 maps that make planning easier
130+ pre-selected locations
Practical advice
+ 220 photos to help you choose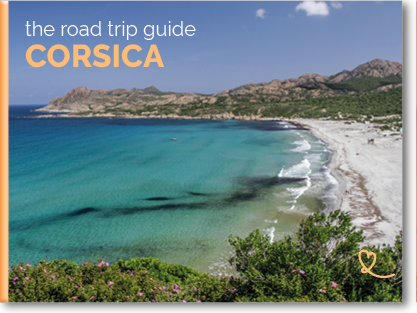 Equipment and common areas
There's plenty to keep you busy at this charming 5-star establishment, where we had access to the following facilities:
a lush, flower-filled garden,
an outdoor infinity pool with solarium and panoramic view,
a gourmet restaurant offering refined, inventive cuisine, and a bar,
a shuttle service for your transfers,
room service,
laundry and dry-cleaning services,
valet parking and concierge service,
free Wi-Fi access throughout the hotel,
and free parking.
A wellness and spa area will open within the hotel in 2024.
Do not make




THE SAME MISTAKE

WE MADE

On one of our last trips to Europe, a hacker stole our credit card details while we were using a hotel WiFi.
So our trip began with a "card blocked" call… Not funny at all!
Learn from our mistake, make a small VPN investment to surf without worry.
The restoration
The hotel's restaurant is in the gastronomic category, with revisited Corsican and Mediterranean dishes. The setting is charming, and you can choose to sit inside or on the garden terrace. In both cases, you'll be able to enjoy this magnificent, relaxing view.
The menu is inventive, using local, fresh, seasonal produce. We also had the pleasure of sampling the chef's delicious house cocktails: bissap juice, hibiscus flower and vanilla. A delight to wake up your taste buds!
The chef's cuisine brilliantly combines land and sea to strike the right balance between flavors and textures. We had a wonderful time! Find out more about our meal in our upcoming dedicated article on this restaurant.
A little history
Hotel Casa Paradisu is a small, confidential paradise in the heart of Corsican nature. Its contemporary style combined with its authenticity and respect for the surrounding countryside make it a unique place that transports you into another universe. This 5-star establishment features 17 luxurious rooms and suites. Spacious and soothing, the accommodation features terraces overlooking the garden or with a sea view, providing a sense of well-being for its occupants. Considered one of the finest hotels in the region, it is part of the Artravel Hotels collection.
Practical information about Hôtel Casa Paradisu in L'Île-Rousse
Type
This 5-star hotel offers luxury facilities and services.
---
Read more about it:
---
Where the hotel is located
Hotel Casa Paradisu is located in L'Île-Rousse, in the Corse-du-Nord region, at 15 Lotissement l'Alivu in Monticello (20220).
Driving time from Porto-Vecchio: 2h40min.
Driving time from Ajaccio: 2h15min.
Driving time from Calvi: 35min.
Driving time from Bastia: 1h20min.
Driving time from Corte: 1h.
These journey times are approximate and depend on traffic density.
How to get there
To get to the hotel, you can take the bus from Calvi to L'Île-Rousse/Ponte Leccia/Bastia, which takes about 1 hour, including a 20-minute walk. Remember to check timetables and routes on the official CorsicaBus website.
To get to Calvi, you can arrive by plane, as the town has an international airport, or take a ferry with or without your car for access by sea. From the port, it's a 35-minute drive to the hotel and a 30-minute drive from the airport.
See available ferry schedules and book.
To get around Corsica easily, the car remains the most practical way to enjoy greater freedom of movement and travel.
Parking
The hotel provides guests with private, gated, secure parking.
Electric vehicle charging stations are available in the hotel parking lot.
OUR TIPS FOR
RENTING A CAR

IN

Corsica
Compare prices on our preferred platform: DiscoverCars – one of the best rated sites.
Choose a car that is powerful enough (the roads are steep) but compact (some passages are narrow).
Think of thecomplete insurance (some roads are tortuous and narrow).
There is a lot of demand, book it early.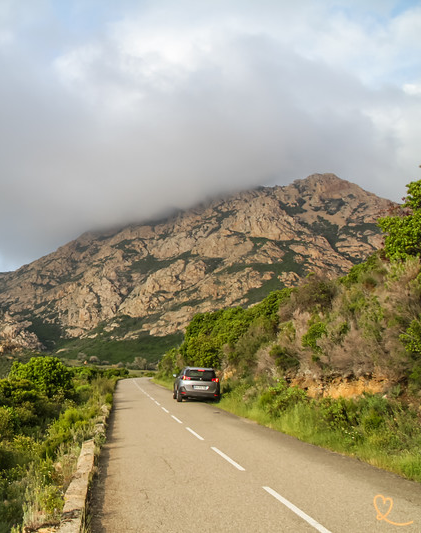 For people with reduced mobility
The hotel offers classic rooms for 2 adults, accessible and equipped for people with reduced mobility in accordance with current criteria and standards. These accommodations are located on the first floor for easy access. Otherwise, there are few steps and stairs in the hotel.
Is Hotel Casa Paradisu family-friendly?
The establishment is perfectly suited to families. In fact, don't hesitate to ask for children's equipment such as a cot when finalizing your reservation. Our accommodations are designed to sleep up to 4 people in practical, well-appointed spaces. What's more, the hotel's on-site restaurant makes it easy to organize meals with your children. Finally, the idyllic setting will allow your children to reconnect with nature in the hotel's verdant gardens and, above all, to take a dip in the infinity pool!
All our tips in this article were put into words with the help of Myriam.