Staying at the Hotel Aethos Corsica is an exceptional experience. We were delighted with our stay, marvelling at both the breathtaking views over the mountains of the Nebbiu valley, and the very large outdoor swimming pool. This 4-star hotel is housed in a 17th-century palace with spacious contemporary suites. The attentive staff will make your stay in the village of Oletta unforgettable!
In this article, we detail everything we enjoyed about the Hotel Aethos Corsica and share plenty of photos so you can make up your own mind.
This review is completely independent, we stayed anonymously and paid our bill in full.
Why stay at Hotel Aethos Corsica?
Our experience in this establishment is one of the highlights of our stays in Corsica. Located 45 minutes from Bastia, we've ranked it among the best luxury hotels close to the capital of northern Corsica. Here are its assets:
The outdoor pool: very large, it's perfect for swimming laps and enjoying the view, from 9am to 9pm. The raised deckchairs are easy to get to on the way out, so you can make the most of the panorama while enjoying a drink.
The outdoor terrace: with its elegant furniture (white parasols and sofas), this covered terrace lets you relax and enjoy the sunset, even in bad weather!
The view: superb. You'll see the village of Oletta perched on the mountains, the Nebbiu valley, and even the sea in the distance.
Large contemporary suites combined with old-world charm: the suites are spacious, elegant and modern. The setting, a 17th-century palace also known as Palazzu Serenu, is splendid.
---
See more photos of Hotel Aethos Corsica.
---
Is the Aethos Corsica Hotel worth it? Our review
Yes, absolutely! We highly recommend this hotel for those seeking a luxurious and relaxing experience. The staff were particularly attentive. We were treated to a welcome drink, which was taken directly to where we wanted it outside. What's more, we found the setting exceptional, in stark contrast to the usual touristy hotel offerings. You'll be in an authentic Corsican village, right in the mountains! A 7-minute drive away, you'll find the Padula artificial lake, which we've listed among the best ideas for things to do in and around Bastia.
OUTDOOR ACTIVITIES

AT
North Corsica
Decoration and atmosphere
The palace has been refurbished and offers a sober, chic and contemporary decor. It was designed by interior architect Nathalie Battesti, who trained with designer Andrée Putman and decorator Christian Liaigre. Upon receipt, several works caught our eye. There was, for example, an imposing sculpture of a tree, with branches made of silver beads.
Several abstract oil paintings brought a touch of color to the rather cold walls (white, taupe…). A decorative feature we found as much in the reception area as in the living room, the outdoor terrace and our bedroom. The works are signed by leading names in contemporary art (Anish Kapoor, Daniel Arsham…).
Last but not least, we noticed a "crumpled" effect on one of the walls in the corridor leading upstairs, which we thought was perfectly successful and original.
FOR QUALITY ADVICE

QUALITY
Support us
Do you appreciate all the free content you find on our blog?
Our independence, the only guarantee of qualitytips, is partly based on your generosity!
We offer you to give us a coffee (or several) in the hope of sharing it with you one day in person!
The room
Our room was chic, sleek and contemporary, while preserving the old-world charm of the doors and windows. The design of the furniture was to our liking. The bedding was also comfortable.
But what really stands out is the grandeur of the hotel's 9 suites. Ours, the Oletta suite, measured no less than 40m2! The smallest are 30m2 in size. The space was also bathed in natural light thanks to 4 bay windows overlooking the mountains and the village of Oletta.
The desk, built into the wall and set in front of a window, was pleasant and conducive to reflection. A notepad, pen and eraser were at our disposal.
The room was well equipped with two tea cups, a coffee machine, coffee capsules, two coffee cups with spoons, sugar, two bottles of water, two glasses of water, a safe, a minibar and a speaker.
---
Check availability at Hotel Aethos Corsica
---
The bathroom
Our bathroom was spacious and offered many amenities. It featured a bathtub, toilet, hairdryer and towel dryer, as well as bathrobe and slippers.
There were also all kinds of hygiene products (combs, nail files, absorbent cotton, shaving kits…). The shower gels, shampoos and body lotion were from Under Your Skin.
OUR TIPS FOR
RENTING A CAR

IN

Corsica
Compare prices on our preferred platform: DiscoverCars – one of the best rated sites.
Choose a car that is powerful enough (the roads are steep) but compact (some passages are narrow).
Think of thecomplete insurance (some roads are tortuous and narrow).
There is a lot of demand, book it early.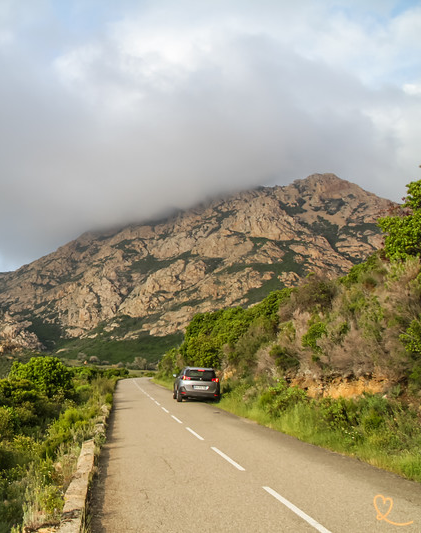 The breakfast
Breakfast, included in the room rate, is served between 7:30 and 10:30 am. Tables are set up in the hotel lounge, but it's certainly possible to take it outside on request. It's not a buffet but an à la carte meal, with savory offerings (cheese and charcuterie platter, eggs and bacon, tomato and mushroom omelet) and sweet (pastries, muesli, honey, jams, homemade yogurt, fresh fruit). Country-style bread with seeds is served by default with the jams, but gluten-free wholemeal bread is also available.
Tables are laid with jams, honey, pastries and bread. The rest, including the hot drink, has to be ordered. A wide choice of herbal teas and infusions is on offer, as well as classic coffees, hot chocolate and freshly squeezed orange juice.
USE OUR GUIDE TO PLAN A

DREAM TRIP

TO

Corsica

All the information you need for your trip:
7 maps that make planning easier
130+ pre-selected locations
Practical advice
+ 220 photos to help you choose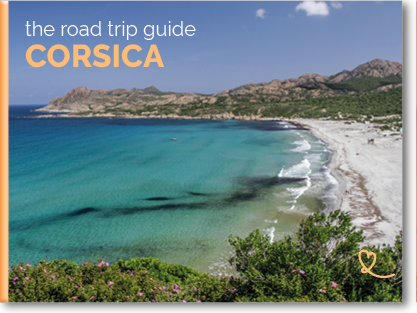 Equipment and common areas
The hotel features pleasant public areas. Inside, the living room, with its modern fireplaces and numerous windows, is an ideal place to relax, whatever the season.
The smaller bar is just as designer as the lounge, but the slightly warmer tones give it a cosy feel. However, there are only a few places available.
It's the exterior equipment that really appealed to us. In addition to the 20m swimming pool and the staggered terraces overlooking it, which we've already mentioned, we also appreciated the high-quality garden furniture at both the front and rear of the building.
The covered terrace is also a real asset. As mentioned above, it offers breathtaking views over the valley. In the shade, it's ideal for enjoying all kinds of meals.
Last but not least, the hotel offers a free wifi connection and a range of massages lasting from 40min to 1h30 depending on the type of service chosen (Ayurvedic, Tibetan, back or foot massage). The hotel also features a restaurant, which was unfortunately closed during our stay. A shuttle service to Saint-Florent was proposed to make up for this shortcoming.
Do not make




THE SAME MISTAKE

WE MADE

On one of our last trips to Europe, a hacker stole our credit card details while we were using a hotel WiFi.
So our trip began with a "card blocked" call… Not funny at all!
Learn from our mistake, make a small VPN investment to surf without worry.
The restoration
We were unable to take advantage of the hotel restaurant, which was exceptionally closed during our stay. However, seasonal Corsican menus are offered, using local produce. To view the menu, visit the official website. Despite the restaurant being closed, we were able to enjoy a cheese and charcuterie platter with delicious fig jam, breadsticks and an ice cream dessert. The bar offers Alain Millat fruit juices, some soft drinks, and a selection of wines and cocktails, both alcoholic and non-alcoholic.
History in brief
Aethos Corsica is part of a group of 4 hotels belonging to the luxury Aethos Hotels brand. Founded in 2018 by 2 entrepreneurs (Benjamin Habbel and Jeff Coe), this chain features accommodations mainly in Italy, Portugal, and this one establishment in Corsica. Their aim is to offer rejuvenating stays that encourage personal fulfillment, disconnection and freedom from everyday stress. They create a community of travelers seeking luxury and wellness experiences, and organize retreats, talk clubs and sports activities in Italy.
So it's no coincidence that they chose Palazzu Serenu as their Corsican address. This 17th-century noble palace became a hotel in the 21st century under the name "U Palazzu Serenu" before being bought by Aethos. This contemporary haven of peace comprises 9 luxurious suites.
Practical information about Hotel Aethos Corsica in Oletta
Type
The Hotel Aethos Corsica is a 4-star establishment offering luxury services and facilities.
---
Read more about it:
---
Where the hotel is located
The Aethos Corsica hotel is located in northern Corsica, at the following address: Lieu-dit Paganacce (20232) Oletta. The entrance is on departmental road 38 on the heights of the village of Oletta. It's not very visible and it's not possible to stop there. We advise you to drive carefully and park in the public parking lot near the municipal stadium.
Driving time from Porto-Vecchio: 2h30min.
Driving time from Ajaccio: 2h40min.
Driving time from Calvi: 1h45min.
Driving time from Bastia: 40min.
Driving time from Corte: 1h15min.
These journey times are approximate and depend on traffic density.
How to get there
To get to Oletta, we recommend driving from Saint-Florent (15min) or Bastia. Bastia is accessible by air or ferry. To help you make the right choice, take a look at our article comparing these two solutions.
If you don't have a car, you can reach Saint-Florent by bus from the Bastia bus station in 1 hour. You can then take a cab back to the hotel. We invite you to consult the Bastia-Patrimonio-Saint-Florent timetable on the official website of the coach company operating this service.
However, we recommend that you rent a car to make the most of your stay in Corsica.
Parking
There is no dedicated customer parking. It is not possible to park in the street alongside the establishment, as there are no parking spaces available. It is also busy and narrow. However, there is free public parking near the municipal stadium, a 12-minute walk and a 2-minute drive from the hotel.
OUR TIPS FOR
RENTING A CAR

IN

Corsica
Compare prices on our preferred platform: DiscoverCars – one of the best rated sites.
Choose a car that is powerful enough (the roads are steep) but compact (some passages are narrow).
Think of thecomplete insurance (some roads are tortuous and narrow).
There is a lot of demand, book it early.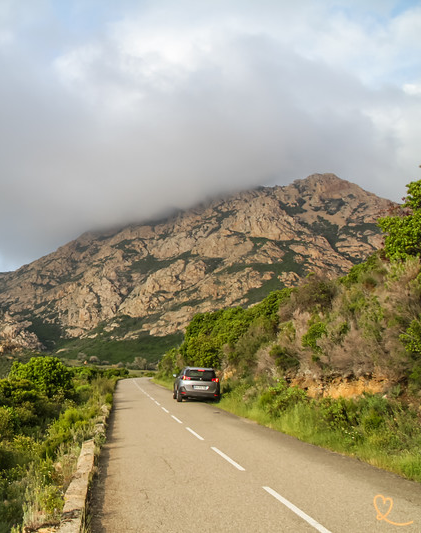 For people with reduced mobility
This accommodation is accessible to people with reduced mobility. A ramp is available at the hotel entrance, which includes an elevator. One of the 9 suites is specifically designed for this audience. For further information, please contact reception.
Is Hotel Aethos Corsica family-friendly?
This accommodation is not ideal for families. Only the largest suite, called "Aethos", can accommodate 4 adults (queen-size double bed and sofa bed). Extra beds and cribs are available on request only. For added comfort for your family, we invite you to choose another of our best luxury hotels to stay at near Bastia.
All our tips in this article were put into words with the help of Fanny.