We stayed at the Suite Home Hotel in Porticcio and were pleasantly surprised!
The terrace, the pool and the view from our room balcony were the main assets of this establishment in our eyes.
In this article, we give you an overview of the place and our impressions of our experience. You'll find plenty of photos to get your own idea of the place.
This review is completely independent, we stayed anonymously and paid our bill in full.
Why stay at the Suite Home Hotel in Porticcio?
We loved our stay at this hotel. Outdoor facilities include a pétanque court, ping-pong table and children's facilities. It's an ideal place for family vacations in particular. We've included it in our list of 10 luxury hotels and in our article on the 12 best hotels in and around Ajaccio. Here are its 3 main assets, in our opinion:
the outdoor heated pool: a pleasant place to relax on sunny days, surrounded by a terrace. We really enjoyed relaxing here and taking in the surroundings.
the spacious room: comfortable and airy, with a lovely view of the pool and garden. It was equipped with all the comforts needed for a pleasant stay.
the terrace: we really appreciated the balcony off our room. It was the ideal place to relax and admire the scenery after a day's sightseeing.
---
See more photos of Suite Home Hotel!
---
Is the Suite Home Hotel worth it? Our review
We are very satisfied with our stay in this establishment. The location is ideal, as it's close to the Plage de Porticcio and its tourist attractions. Our room was large and comfortable. We also found the staff very friendly and helpful.
We enjoyed the buffet breakfast overlooking the terrace and pool. In our opinion, this establishment is perfect for families. It has a large garden with lots of facilities, which is great for keeping your children occupied. We highly recommend this hotel!
OUTDOOR ACTIVITIES

EN
South Corsica
Decoration and atmosphere
Colorful decorative elements broke up the simplicity of the decor. This mix was quite interesting, as it energized the aesthetics of the place. For example, some of the walls in the bar area were purple. It's a color we haven't seen much of elsewhere. This is also where we had breakfast. The large bay window overlooking the outdoor terrace gave the room plenty of natural light.
In our bedroom, the warm colors contrasted with the beige tones, inviting us to relax. We felt right at home. The room's airy layout and simple, modern furnishings won us over.
The hotel's outdoor terrace was very nice. The atmosphere was warm, thanks to the surrounding vegetation and palm-leaf parasols. We loved having a drink there at the end of the day. We imagined ourselves on a tropical island, thanks to the magnificent weather and unique setting.
FOR QUALITY ADVICE

QUALITY
Support us
Do you appreciate all the free content you find on our blog?
Our independence, the only guarantee of qualitytips, is partly based on your generosity!
We offer you to give us a coffee (or several) in the hope of sharing it with you one day in person!
The room
Our room was sober with colorful touches, offering a relaxing atmosphere. We particularly liked the contrast between the beige tones and the colored elements. As you can see from our photos below, the bright blue pillowcases and bedspread stood out and made you want to throw yourself on the bed. A little nap is in order, isn't it?
The main feature of our room was the private balcony overlooking the pool and outdoor terrace. It was big enough to accommodate 4 people. We really appreciated this space, which made the room even bigger.
From the balcony, we could enjoy the unique setting of the establishment. If you come with your children, you can even watch them play in the pool from your bedroom terrace.
---
View availability at Suite Home Hotel!
---
The bathroom
In our room, the bathroom was small but functional. It included a shower. It was equipped with a washbasin, mirror, hairdryer and storage cupboard for linen and towels. We appreciated the separate toilets.
OUR TIPS FOR
RENTING A CAR

IN

Corsica
Compare prices on our preferred platform: DiscoverCars – one of the best rated sites.
Choose a car that is powerful enough (the roads are steep) but compact (some passages are narrow).
Think of thecomplete insurance (some roads are tortuous and narrow).
There is a lot of demand, book it early.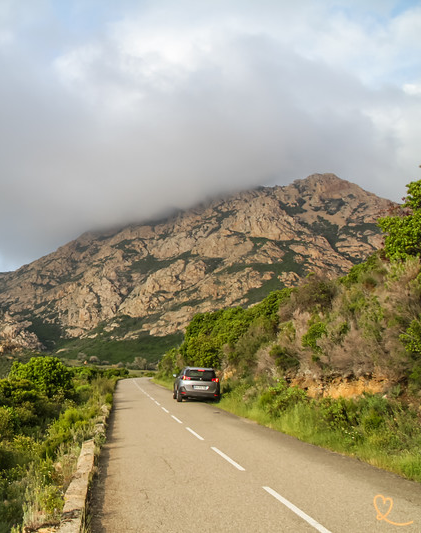 The breakfast
Breakfast at the hotel takes the form of a sweet and savory buffet served between 7 and 10 a.m. every day. We found local products such as jams, cured meats, cheese and Corsican dairy products.
We enjoyed the choice of products on offer: viennoiseries, breads, brioche with sugar crystals, fruit, cereals, eggs in various forms, and other delicacies. The breakfast was rather classic, but the products were good.
As for drinks, we opted for tea and fresh orange juice. A little note of originality: we really liked the honeycomb! We're big honey eaters, so this playful way of tasting it appealed to us.
USE OUR GUIDE TO PLAN A

DREAM TRIP

TO

Corsica

All the information you need for your trip:
7 maps that make planning easier
130+ pre-selected locations
Practical advice
+ 220 photos to help you choose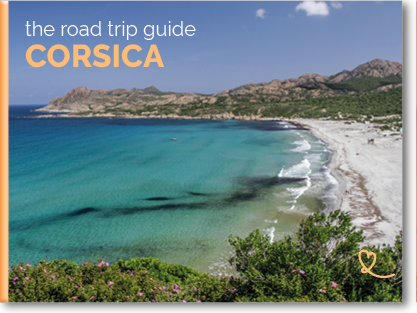 Equipment and common areas
The hotel's heated swimming pool is very much appreciated. We loved swimming there after a long day's walk through Ajaccio. The terrace around the pool features a number of deckchairs. This is the perfect place to relax.
In the on-site garden, you'll have access to a range of entertaining facilities. Ping-pong fans, get ready to play your best games in a calm, natural environment.
After a good meal or at the end of the day, we recommend a game of pétanque. The setting is particularly pleasant. You can even make out the Corsican mountains in the distance!
If you're looking for relaxation, we recommend you try the hotel sauna. We found it clean. What better way to relax before diving into the pool!
And for the more sporty among you, there's a gym on site. The room was particularly bright when we passed through.
Do not make




THE SAME MISTAKE

WE MADE

On one of our last trips to Europe, a hacker stole our credit card details while we were using a hotel WiFi.
So our trip began with a "card blocked" call… Not funny at all!
Learn from our mistake, make a small VPN investment to surf without worry.
The restoration
The hotel bar is the ideal place to relax and enjoy a drink. It offers a wide range of alcoholic beverages and soft drinks. You can also sit out on the outdoor terrace and enjoy the view of the pool with a cocktail in hand. We liked the fact that the establishment has a snacking service, open every day between 12pm and 10pm.
Practical information about the Suite Home Hotel in Porticcio
Type
The Suite Home Hotel is a 4-star establishment just a 5-minute walk from Porticcio beach. This is an upscale hotel offering excellent facilities and services.
---
See current offers at Suite Home Hotel!
---
Where the hotel is located
The hotel is located at Lieu-Dit Scaglione (20166) in Grosseto-Prugna in Corse-du-Sud.
Driving time from Ajaccio: 25min.
Driving time from Calvi: 2h50min.
Driving time from Bastia: 2h35min.
Driving time from Corte: 1h30.
How to get there
To get to Corsica, you have 2 options: plane or ferry. If you choose the ferry option to get to Corse-du-Sud, you can arrive directly in Ajaccio. It's a 25-minute drive to Porticcio.
See available ferry schedules and book.
You can also land at Ajaccio airport, which is about a 15-minute drive from the hotel. You can then hail a cab or take a bus to Porticcio. Visit the official Phoenix Airport shuttle website for a list of possible routes.
We strongly recommend that you have access to a car for your trip to Corsica. If you want to see Corsica's exceptional landscapes, you'll need a car. On the other hand, if you want to stay in town, you can walk to most tourist attractions from the hotel.
Parking
The hotel has an underground parking lot at an additional cost.
You'll also find a drop-off point in front of the entrance to the establishment, as well as parking spaces reserved for the disabled.
Bicycle parking is also available under the hotel's terrace.
OUR TIPS FOR
RENTING A CAR

IN

Corsica
Compare prices on our preferred platform: DiscoverCars – one of the best rated sites.
Choose a car that is powerful enough (the roads are steep) but compact (some passages are narrow).
Think of thecomplete insurance (some roads are tortuous and narrow).
There is a lot of demand, book it early.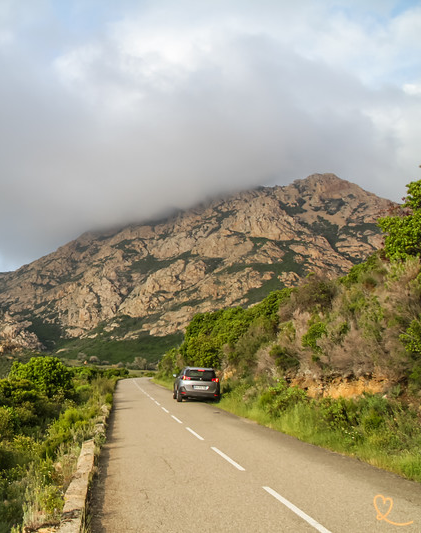 For people with reduced mobility
The establishment is accessible to people with reduced mobility. It has elevators for easy access to the various floors. What's more, the corridors are wide. We were able to move around the hotel very easily.
The floor is raised in some areas of the hotel. As you can see from our photos, there's carpet in particular.
Is Suite Home family-friendly?
The hotel is ideal for families. It offers very spacious rooms. Family suites range in size from 32 to 70m2. We could even have eaten together on the terrace!
There was a bunk bed for the children in our room. They can also have fun on the playgrounds set up in the hotel garden.
All our tips in this article were put into words with the help of Elisa.