Staying at the Hôtel La Villa Calvi in Calvi means choosing a luxury establishment for an unforgettable stay. This charming estate overlooks the town, the bay and the citadel of Calvi, offering a unique view. The hotel also boasts a gastronomic restaurant, La Table by La Villa, where you can sample fine local cuisine.
We were surprised by the contrast between the very modern style of the public areas and the more traditional style of the rooms.
In this article, you'll discover our review of this hotel through its facilities and services. There will be plenty of photos to help you make up your own mind.
This review is completely independent, we stayed anonymously and paid our bill in full.
Why stay at Hotel La Villa Calvi?
This 5-star establishment is a luxury destination for travelers looking for a quality stay. In fact, we've listed it among the best luxury establishments in Calvi and also among the best hotels to stay at in the region. Here are the hotel's three main assets:
A magnificent view of Calvi Bay and the citadel: you can enjoy an exceptional panorama of the coast and surrounding area from your room.
A luxurious ambience: the hotel offers elegant rooms and refined common areas for a luxurious experience.
A gourmet restaurant: enjoy refined French cuisine and local dishes in elegant surroundings.
---
See more photos of Hotel La Villa Calvi.
---
Is Hotel La Villa Calvi worth it? Our review
In our opinion, this 5-star establishment is one of the best hotels in Calvi. Here you'll enjoy a moment of calm and luxury, with one of the finest views in the region. The service is impeccable and the food truly succulent. Also, the contrast between the very modern style of the public areas and the more traditional style of the rooms can be surprising. In short, we highly recommend this hotel if you're looking for a unique and unforgettable experience.
OUTDOOR ACTIVITIES

AT
North Corsica
Decoration and atmosphere
The owners have chosen to combine elegance with their taste for art. What's more, you'll notice that several objects and works of art are displayed throughout the common areas. Sculptures, paintings on the walls, art deco furniture – nothing is left to chance.
The hotel lobby is adorned with contemporary design elements to make you dream from the moment you arrive.
On the other hand, all this refinement and luxury takes nothing away from the conviviality of the place or the friendliness and professionalism of the staff. Attentive and helpful, the team will do its utmost to make your stay unforgettable.
FOR QUALITY ADVICE

QUALITY
Support us
Do you appreciate all the free content you find on our blog?
Our independence, the only guarantee of qualitytips, is partly based on your generosity!
We offer you to give us a coffee (or several) in the hope of sharing it with you one day in person!
The room
Sobriety and elegance were the hallmarks of our room. Spacious and comfortable, with a large, cozy double bed, it was fitted out without wasting space. A functional desk and a rather comfortable chair were set up on the lounge side.
Here too, several decorative objects were arranged in our room. An assortment of pretty water-green vases on the desk, a beautiful photograph on the wall, top-of-the-range furniture… In short, we were very comfortable in this chic and pleasant environment.
For added convenience, a coffee machine with cups and a minibar were provided in the room.
The icing on the cake: the exquisite view directly from our room over the bay and citadel of Calvi. We never tired of admiring it several times a day when we stayed at the hotel!
---
See availability at Hotel La Villa Calvi.
---
The bathroom
Our large en-suite bathroom was fitted with both bath and shower. Wall tiles in beige tones reminiscent of rough stone created a soft, authentic ambience in the room.
Care products and neatly folded towels were provided on arrival in the room. We also had soft bathrobes to wrap up in after the bath or shower, which we left in our bathroom.
On the marble washbasin, we discovered the hotel's skincare products.
OUR TIPS FOR
RENTING A CAR

IN

Corsica
Compare prices on our preferred platform: DiscoverCars – one of the best rated sites.
Choose a car that is powerful enough (the roads are steep) but compact (some passages are narrow).
Think of thecomplete insurance (some roads are tortuous and narrow).
There is a lot of demand, book it early.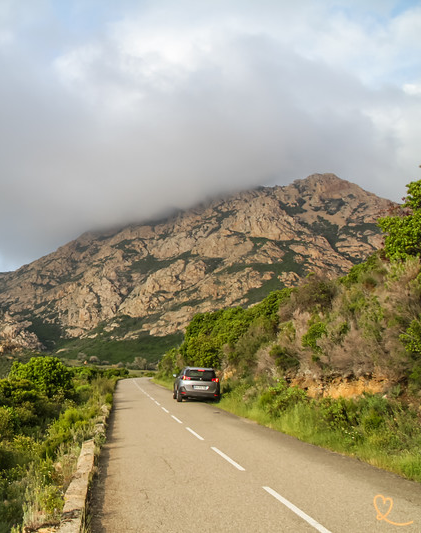 The breakfast
The hotel's breakfast buffet is served every morning in the on-site restaurant, with a varied selection of sweet and savoury products on offer. Here you can sample local dairy products, jams and cheeses, as well as homemade cakes. The kitchen team favors short circuits and local producers. Only the best products on your plate!
USE OUR GUIDE TO PLAN A

DREAM TRIP

TO

Corsica

All the information you need for your trip:
7 maps that make planning easier
130+ pre-selected locations
Practical advice
+ 220 photos to help you choose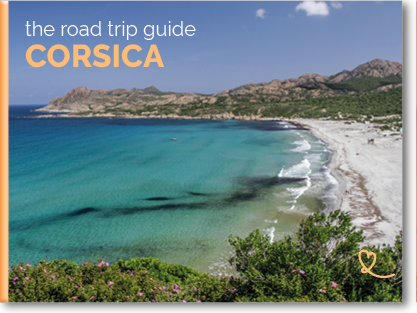 Equipment and common areas
This 5-star hotel offers a wide range of facilities for its guests. You can benefit from:
a spa with sauna, fitness center, steam room and massage service,
laundry service, valet parking, tennis courts, free Wi-Fi and free parking.
You can also access the hotel's private beach and the public beach a little further away. The hotel also offers a variety of activities, including yoga classes, hiking, boating and cycling excursions. Please ask at reception on arrival.
Do not make




THE SAME MISTAKE

WE MADE

On one of our last trips to Europe, a hacker stole our credit card details while we were using a hotel WiFi.
So our trip began with a "card blocked" call… Not funny at all!
Learn from our mistake, make a small VPN investment to surf without worry.
The restoration
Another pleasant surprise is the restaurant. The hotel has its own gourmet restaurant, La Table by La Villa. The chef is committed to working within very short circuits to source local produce. Its Mediterranean-influenced cuisine features olive oil and seafood specialties.
The restaurant's menu is a little less gourmet at lunchtime and simpler. Read more about our experience at La Table by La Villa in our dedicated article.
A little history
Hotel La Villa Calvi is one of the finest luxury establishments in Calvi, with the Relais & Châteaux label. Set in an exceptional estate in the heart of the Balagne region, this establishment is the stuff of dreams. The owners welcome you to their elegant and refined setting, ensuring that your stay will be one of total serenity. From standard garden rooms to private villas, the hotel offers several categories of accommodation and numerous facilities to make this wonderful place a true haven of peace for a successful vacation.
Practical information about Hotel La Villa Calvi in Calvi
Type
The hotel is a 5-star establishment offering top-of-the-range luxury services.
---
Read more about it:
---
Where the hotel is located
The hotel is located on the Chemin de Notre Dame de la Serra in Calvi (20260), Corse-du-Nord.
Driving time from Porto-Vecchio: 3h20min.
Driving time from Ajaccio: 3h.
Driving time from Bastia: 2h.
Driving time from Corte: 1h30min.
These journey times are approximate and depend on traffic density.
How to get there
To get to Calvi, you can arrive by plane, as the town has an international airport, or take a ferry with or without your car for access by sea. From the port, it's about 10 minutes by car to the hotel and 15 minutes from the airport. If you prefer to walk from the port, it's about a 25-minute walk.
See available ferry schedules and book.
To get around Corsica easily, the car remains the most practical way to enjoy greater freedom of movement and travel.
Parking
Private outdoor parking is available for hotel and restaurant guests.
OUR TIPS FOR
RENTING A CAR

IN

Corsica
Compare prices on our preferred platform: DiscoverCars – one of the best rated sites.
Choose a car that is powerful enough (the roads are steep) but compact (some passages are narrow).
Think of thecomplete insurance (some roads are tortuous and narrow).
There is a lot of demand, book it early.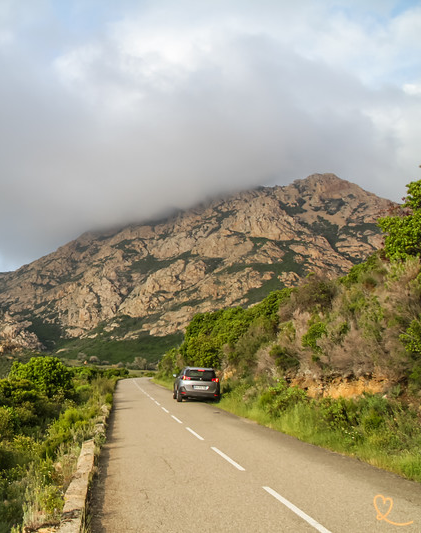 For people with reduced mobility
This establishment offers rooms with sea views that meet the criteria and standards of accessibility for people with reduced mobility. What's more, the hotel's public areas are spacious, so it's easy to get around. Don't hesitate to ask about the different types of public when booking.
Is Hôtel La Villa Calvi family-friendly?
Absolutely! The other major advantage of this luxury hotel is its ability to accommodate families, with spacious family rooms for up to 4 people. If you're looking for more peace and quiet with your children, you can also book a private villa on the estate with rooms for 8 to 10 people.
What's more, the on-site activities are sure to delight young and old alike, from swimming pools to the beach and tennis courts! Last but not least, the hotel's in-house restaurant makes it easy to organize meals with your little ones. If you require equipment for your children, such as a cot or high chair, you can request this when you make your booking.
All our tips in this article were put into words with the help of Myriam.