We recently had the chance to stay at the Hôtel Des Gouverneurs in Bastia and we loved our stay. Waking up to a breathtaking view of the port, the mountains and Bastia in the foreground is priceless. This hotel is a good base for visiting the city of Bastia and taking advantage of its tourist attractions.
What's more, it's well-equipped with a swimming pool, sauna, hammam and restaurant, so you won't have time to get bored!
In this article, we present our stay in this establishment in detail, and you can form your own opinion thanks to the many photos.
This review is completely independent, we stayed anonymously and paid our bill in full.
Why stay at the Hôtel Des Gouverneurs?
The Hôtel Des Gouverneurs is an excellent choice for your stay in this walled port city. In fact, we've listed it among the best hotels to stay at in Bastia and the best luxury establishments in the region. We chose this hotel for several reasons:
Breathtaking views of Bastia from some rooms: when we arrived in our room, the panorama of the city was spectacular, and some rooms and the terrace are perfect places to admire the scenery.
An indoor swimming pool: heated and located on level -2, it offers guests a relaxing and luxurious bathing experience. Of course, we took a dip in the water, and not just once!
Location inside the Citadel: the hotel is situated in the oldest and most picturesque part of the city, so we were fully immersed in Bastia's history, heritage and culture.
Exquisite local breakfast: we were won over by the variety of the breakfast buffet. Dairy products and cheeses, local jams, homemade pies and pastries – in short, there's plenty to keep you going before you start your day of sightseeing!
---
See more photos of Hôtel Des Gouverneurs.
---
Is the Hôtel Des Gouverneurs worth it? Our review
Yes, totally. We were very impressed with this establishment in Bastia. The hotel is very well located, close to all the city's main sights. The rooms are clean and comfortable and the staff really friendly.
We also enjoyed our breakfast. It really is an ideal place if you're looking for both luxury accommodation and an authentic picturesque location. We highly recommend this hotel and will certainly return the next time we stay in Bastia.
OUTDOOR ACTIVITIES

AT
North Corsica
Decoration and atmosphere
The hotel came into being in 2015, a project led by Paul Poggi-Tomasi. Set in the heart of Bastia's Citadelle, this luxury showcase meets the specific architectural constraints of the site, imposed by the Bâtiments de France architect. In this picturesque, authentic setting, push open the hotel doors and you'll discover a warm, cosy decor.
The contrast of bright and soft colors brings a touch of elegance and refinement to the space. The atmosphere is intimate and friendly. It's almost like being in a secret place.
The common areas are tastefully decorated, with modern furniture and works of art adorning the room and its walls. If you're looking for a relaxing, luxurious stay, this is the place.
FOR QUALITY ADVICE

QUALITY
Support us
Do you appreciate all the free content you find on our blog?
Our independence, the only guarantee of qualitytips, is partly based on your generosity!
We offer you to give us a coffee (or several) in the hope of sharing it with you one day in person!
The room
Pushing open the door to our room, we discovered a spacious, comfortable cocoon. We really liked the modern, elegant decor. The room was furnished with a king-size bed, a flat-screen TV, a desk to be comfortable if we needed to work, a sitting area with sofa, a safe, a minibar to refresh us and a private bathroom.
We particularly liked the decorative touches that added character to our room, all in warm colors. As in the hotel's public areas, the ambience is subdued, with plain furnishings and a few reminders of colorful motifs to liven things up.
The highlight of the "show": the view from our room. As we approached the window, what a surprise! We could see the port of Bastia and the old town center, as well as the sea and the Church of Saint-Jean-Baptiste. At any time of day or night, the view is truly spectacular, and we never tired of looking out of the window. And we'll let you imagine the splendid sunrises and sunsets!
We were fascinated by the colors of the water, from turquoise to dark: several soothing shades of blue contrasted with the yellow, orange and beige buildings of the city.
Sandals, a coffee machine, a kettle and an umbrella were also provided in our room. Not all rooms have a sea view. Even if some are more classic, their design and decoration remain refined.
---
Check availability at Hôtel Des Gouverneurs.
---
The bathroom
We're now heading for our bathroom. Spacious and modern, it was equipped with a large mirror, shower, sink and plenty of storage space. Quite handy if you have things to drop off, such as toiletries or products. The light-colored tiles made the room calm and relaxing. A taste of the hotel's spa and wellness area!
In addition to towels, bathrobes and a towel dryer, hygiene products from the Corsican perfume brand Isula were laid out on our washbasin. We were delighted to be able to discover the creations of local artisan perfumers in our bathroom.
OUR TIPS FOR
RENTING A CAR

IN

Corsica
Compare prices on our preferred platform: DiscoverCars – one of the best rated sites.
Choose a car that is powerful enough (the roads are steep) but compact (some passages are narrow).
Think of thecomplete insurance (some roads are tortuous and narrow).
There is a lot of demand, book it early.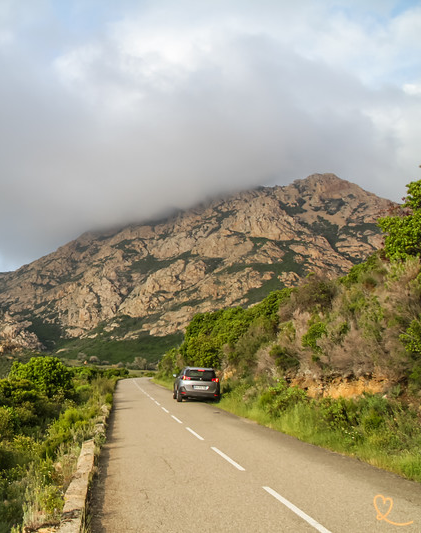 The breakfast
Breakfast is served buffet-style in the hotel restaurant. We had the option of setting up inside or on the terrace to admire the view in the morning while sipping our coffee! The choice of products on offer was impressive, from sweet options (cakes, pastries, fresh fruit) to savoury (eggs, charcuterie, cheese). All homemade with exclusively local products.
Cakes, tarts, French toast, different kinds of bread, you'll have the choice to enjoy and get your strength up in the morning.
Prefer to eat lighter? Don't worry, dried fruit, hazelnuts, almonds, pumpkin seeds and cereals are also on the menu and self-service on the buffet.
If you have food intolerances, the hotel also offers some gluten-free products, for example. In addition to a wide variety of sweet homemade pastries, we tasted Brocciu, a typical Corsican cheese, sheep's milk yoghurts from Haute Corse Corsica producer and local jams. Enjoy your meal!
USE OUR GUIDE TO PLAN A

DREAM TRIP

TO

Corsica

All the information you need for your trip:
7 maps that make planning easier
130+ pre-selected locations
Practical advice
+ 220 photos to help you choose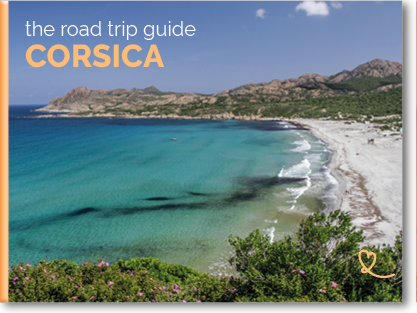 Equipment and common areas
This establishment offers its guests a number of facilities and services. We weren't bored at all on site – quite the contrary! We had access to:
Heated indoor pool: pleasant, spacious and calm, it is located in the hotel's wellness area on level -2. We were able to refresh ourselves several times at different times of the day.
A well-appointed terrace: enjoy breakfast in the fresh air or sip a cocktail overlooking the town of Bastia? Meeting on the terrace adjoining the Hôtel des Gouverneurs restaurant, we found it very pleasant.
A wellness area: in addition to the heated swimming pool, we had access to a sauna and hammam. Ideal for relaxing and taking a break!
The sauna was clean and large enough to accommodate 4 to 6 people.
You can also take a trip to the steam room if you prefer humid heat!
The hotel offers a wide range of additional services to ensure your stay is as trouble-free as possible:
free shuttle service to and from the airport,
a business center with computers and printers,
free Wi-Fi throughout the hotel,
fully-equipped meeting and conference rooms,
a gourmet restaurant, lounge bar and 24-hour room service to give you the choice,
and a laundry and dry-cleaning service for your clothes.
Please note that your furry companions are welcome on the premises if you bring them with you.
Do not make




THE SAME MISTAKE

WE MADE

On one of our last trips to Europe, a hacker stole our credit card details while we were using a hotel WiFi.
So our trip began with a "card blocked" call… Not funny at all!
Learn from our mistake, make a small VPN investment to surf without worry.
The restoration
There are a number of on-site catering options. The hotel's main restaurant, named after the hotel itself, serves seasonal gourmet dishes featuring Corsican produce. We had the choice between suggestions of the moment and an à la carte menu for lunch and dinner.
Dishes are made with fresh, seasonal produce to bring color to your plate. It's also convenient if you prefer to eat in before visiting the city. We had a wonderful time!
Finally, the hotel also boasts a cosy lounge bar where you can enjoy a snack or a drink before extending your evening.
History in brief
The Hôtel des Gouverneurs was inaugurated in 2015 in Bastia. This is the port city's 1st 4-star hotel. Its location inside the Citadelle makes it a truly exceptional venue. The building blends perfectly into its historic surroundings, respecting Bastia's architectural heritage.
Paul Poggi-Tomasi, in collaboration with the architect of the Bâtiments de France, is behind this beautiful project, which has enabled this luxury jewel to see the light of day in a protected pedestrian zone. The establishment is a member of Small Luxury Hotels of the World and offers its guests a unique experience.
Practical information about the Hôtel Des Gouverneurs in Bastia
Type
The Hôtel des Gouverneurs in Bastia offers 4-star accommodation with luxurious, high-quality facilities.
---
Read more about it:
---
Where the hotel is located
Hôtel Des Gouverneurs is located at 3 bis rue des Turquines in Bastia (20200), North Corsica.
Driving time from Porto-Vecchio: 2h30min.
Driving time from Ajaccio: 2h45min.
Driving time from Calvi: 2h.
Driving time from Corte: 1h10min.
These journey times are approximate and depend on traffic density.
How to get there
To get to the Hôtel Des Gouverneurs hotel in Bastia's Citadelle, you can take one of the bus routes that serve the city of Bastia. Find out more on the city's official website. Hôtel des Gouverneurs is just a 10-minute walk from Saint-Jean-Baptiste Church.
To get to Bastia, you can either fly, as the city has an international airport, or take a ferry, with or without your car, for access by sea. From the airport, it's a 25-minute drive to the hotel, and from the port, less than 10 minutes.
See available ferry schedules and book.
Remember that the easiest way to get around Corsica is by car, so you can move around freely.
Parking
The hotel has no private parking facilities, but public pay parking is available less than 200m from the hotel. You can find more information on the city's official parking website, or contact the hotel before you arrive so that reception can direct you.
OUR TIPS FOR
RENTING A CAR

IN

Corsica
Compare prices on our preferred platform: DiscoverCars – one of the best rated sites.
Choose a car that is powerful enough (the roads are steep) but compact (some passages are narrow).
Think of thecomplete insurance (some roads are tortuous and narrow).
There is a lot of demand, book it early.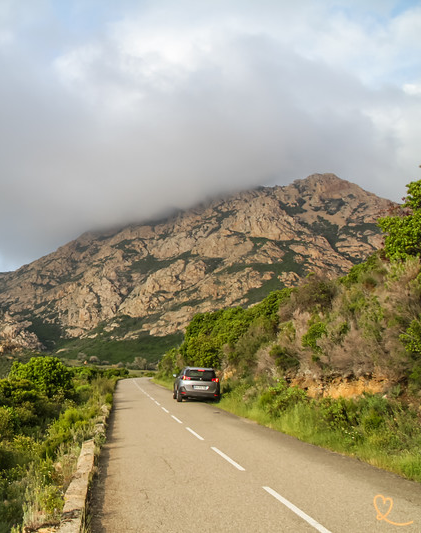 For people with reduced mobility
The hotel is fully accessible to disabled guests, and has an elevator to all floors and facilities. The rooms are spacious and meet PRM access standards. Please ask when booking if you have any special requests.
Is the Hôtel Des Gouverneurs family-friendly?
Absolutely, the hotel is very well equipped to meet the needs of families. Rooms and suites can accommodate families with children. Reception can also provide you with a baby kit if you need one, so please ask when you book. The on-site restaurant and 24-hour room service make it easy to organize meals with your little ones, in a really friendly setting!
All our tips in this article were put into words with the help of Myriam.